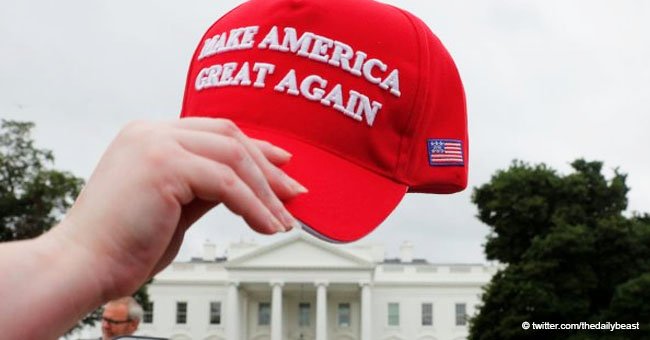 Brazilian Woman Faces Deportation after Video Shows Her Knocking a Man's MAGA Hat off His Head

A Brazillian national who was caught on video snatching at a MAGA hat on the head of a Trump supported may be facing deportation.
Rosian Santos caught the eye of ICE when a video in which she was seen snatching at a MAGA hat being worn by a Trump supporter on February 15, 2019, went viral.
The Brazilian immigrant has been taken into custody and may be facing deportation.
"Rosie's not doing too hot right now. I don't know what happened. She was trying to grab my hat in front of four officers. That's not smart. Now she's getting cuffed. Have a nice night in the cell, Rosie."
A BRIEF INCIDENT MAY END IN DEPORTATION
Santos was at a Mexican restaurant in Falmouth, Massachusetts when the incident occurred.
According to her, Bryton Turner, who was wearing a MAGA hat, was taunting her. Santos admits she had had too much to drink:
"I had a little bit to drink maybe that's the reason that I couldn't walk away but being discriminated for so many times in my life, I just had to stand up for myself."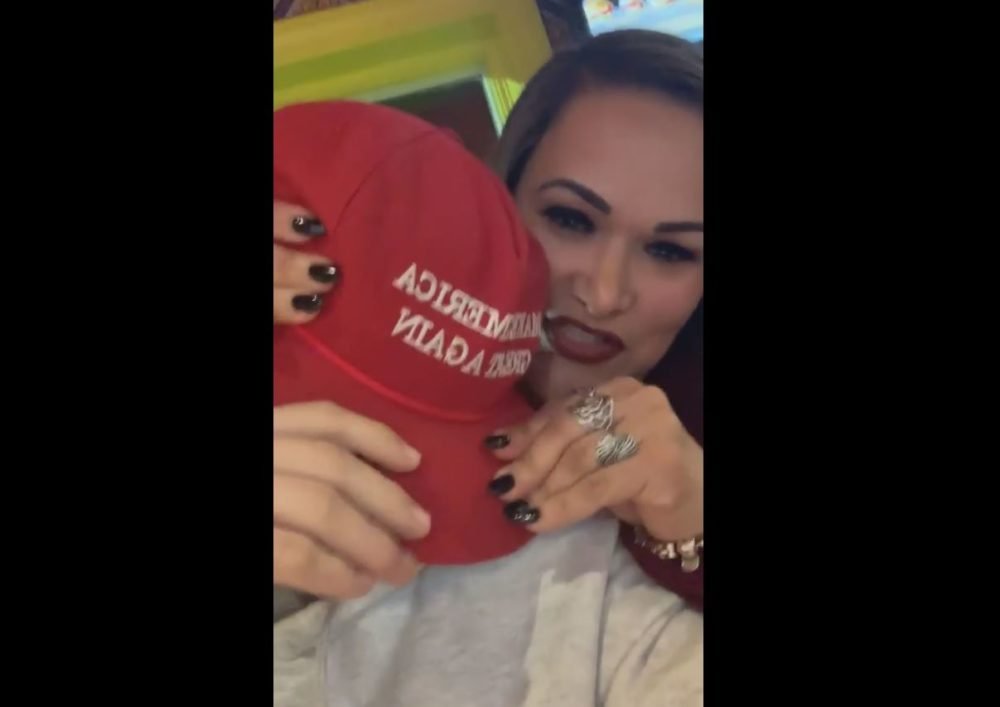 Rosiane Santos/ Source: Bryton Turner/ Facebook
Santos will be joining the more than 256,000 people deported by ICE in 2018.
VIRAL VIDEO INSTIGATES INVESTIGATION INTO IMMIGRATION STATUS
The video was captured by Turner's cell phone and showed only part of the incident.
Santos had been arrested at the restaurant, but worse was still to come. The viral video brought her to the attention of ICE, who arrested her and have initiated "removal proceedings."
MAGA HAT IS THE RED FLAG
MAGA hats first became a "thing" during Donald Trump's presidential campaign, during which he would often wear one on his rallies.
MAGA stands for "Make America Great Again" Trump's campaign slogan and has become a symbol of his hardline policy stance on illegal immigration. As a result, many Americans see the MAGA hat as an offensive symbol of discrimination.
ROSIANE SANTOS TO BE DEPORTED
Santos has claimed that the act captured on the video came at the end of an incident in which she was taunted and bullied by Turner for being an immigrant.
"He's not a victim. I am the victim. I have been bullied, okay?"
Santos will be joining the more than 256,000 people deported by ICE in 2018.
RESTAURANT BANS CUSTOMERS WEARING MAGA HATS
Celebrity chef and best-selling food-writer J. Kenji López-Alt has announced that he will not be serving anyone wearing a MAGA hat in his restaurants.
The chef compares wearing a MAGA hat to sporting a swastika, declaring that both are symbols of hate and discrimination.
López-Alt joins a growing number of restauranteurs who have banned customers wearing Trump paraphernalia on their premises.
In a related story, a Chicago bar set up new rules banning visitors with cubs and MAGA hats from frequenting their premises.
Please fill in your e-mail so we can share with you our top stories!