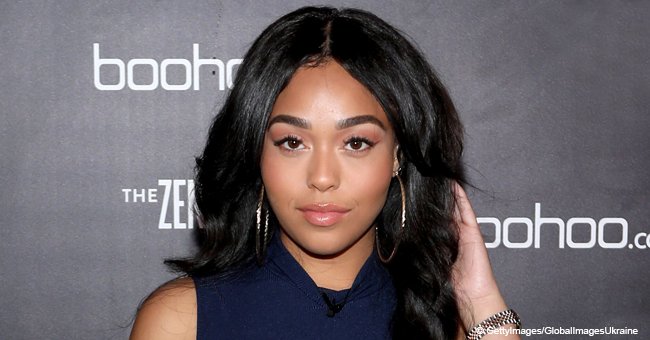 Jordyn Woods Reportedly Cut off from Future Kardashian-Jenner Businesses Following Tristan Drama

Model Jordyn Woods is will be cut off from any future business ventures with the Kardashian clan following news of her involvement with Tristan Thompson.
Jordyn Woods's world is falling apart after news of her indiscretion with Tristan Thomson, the boyfriend of Khloé Kardashian, hit the headlines.
Woods' business ventures with BFF Kylie Jenner have come to an end, and with it, possibly her career.
BETRAYAL OF A FRIEND
The scandal broke after Thompson and Woods were seen at a Valentine's Day party with musician Drake looking very intimate and "flirty."
The party moved to Thompson's home, where the situation supposedly escalated from flirting to a hookup.
Woods had been benefiting from Jenner's friendship: paid-for vacations, clothes, and a car
THE KARDASHIAN CLAN REACTS
Woods had been Kylie's best friend and constant companion, loved and cosseted by the Kardashian family, and the betrayal hit them hard.
Khloé, in particular, had confided in Woods when Thompson had been unfaithful during her pregnancy with their daughter, True. The Kardashian-Jenner sisters have reacted to Woods' betrayal and cut her off.
WOODS WILL TAKE A FINANCIAL HIT
Woods' career was largely dependant on her collaboration with the sisters. She had a joint makeup line with cosmetic mogul Kylie, and her own page on Khloé's Good American jean website, which has since been taken down.
OUT OF KYLIE'S HOME AND ALL ALONE
Woods has left Kylie's home, where she had been residing with the reality star and her daughter Stormi.
Woods had been benefiting from Jenner's friendship: paid-for vacations, clothes, a car, and living in her luxurious home rent-free, and of course, money from their joint business ventures.
The good times seem to be over for Woods, and even if she reconciles with Kylie, she has incurred the enmity of the Kardashian clan.
KHLOE KARDASHIAN REACHES OUT TO FANS AND THANKS THEM FOR SUPPORT
After the news of the hookup between Jordyn Woods and Tristan Thompson broke, Khloé Kardashian ended the relationship with her daughter True's father.
This is not the first time Thompson has crossed the line. The couple was estranged when it was revealed that the basketball player was cheating on Khloé during her pregnancy.
The couple later reconciled, but this betrayal with a close friend seems to have been the last straw. Fans came out in support of the reality star, and after days of silence she has responded:
"Hi loves, wanted you to know that I appreciate you! I've been reading your kind words and they really are a blessing to me. I love you! Thank you Thank you! I'll be back when I'm in the mood to chat with you all. Until then remember to be kind to one another"
We look forward to seeing Khloé Kardashian back on social media, and moving on from her pain.
In a related story, Jordyn Woods is no longer living with Kylie Jenner after the scandal of her involvement with Tristan Thompson broke.
Please fill in your e-mail so we can share with you our top stories!