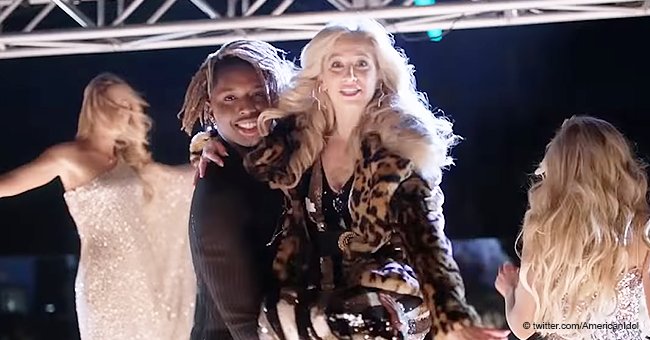 'Takes Away the Mystery': 'American Idol' Fans Disappointed by 'Spoiler' at the Premiere
Fans of "American Idol" are disappointed and confused as the organizers of the show seemed to have given too much out.
American Idol is set to premiere its next season come March 2019. During the Oscars, the organizers aired a commercial featuring 11 of the contestants singing the Queen's 1979 hit song "Don't Stop Me Now" which is quite a good fit for the experience the contestants and viewers are expected to have during the show's seventeenth season.
However, the commercial seemed not to hit home because although the organizers attempted to allow fans to have a peep into the contestants for the fresh season, fans took it the other way around saying they have taken away the thrill and suspense that comes with not knowing what the contestants are capable of.
On the American Idol Twitter handle, where the premiere for the new season was also announced, fans responded to the tweet asking why they would reveal so much.
A fan wrote:
"Did you just give away the Top 24?!?".
Another fan asked:
"Wasn't that American Idol commercial basically a spoiler?"
Several others commented:
"Why are you already showcasing talent? Takes away the mystery (well, fake mystery)..."
"I guess we know which people to watch when American Idol starts. #Oscars"
The show responded to the fans by assuring them that there is a lot to be expected,
"No spoilers!! This is the group of contestants you'll meet in our PREMIERE episode next Sunday!"
The reality show continues next month with no notable changes except that Bobby Jones who mentored the top 24 contestants in the last season will be the in-house mentor this season. But Lionel Richie, Katy Perry, and Luke Bryan remain as the judges.
The last season of the show saw 21-year-old Maddie Poppe winning the competition. She cruised past Caleb Lee Hutchinson, the runner up. Poppe gave outstanding performances singing Sheryl Crow's "If It Makes You Happy" and, "I Told You So" by Carrie Underwood.
Please fill in your e-mail so we can share with you our top stories!