Woman Transforms Wedding Dresses into Tiny, Handmade Gowns for Babies Who Have Passed Away
Pat Carter found a way to comfort families that have lost their babies. The Utah seamstress is known for her unusual but heartwarming kindness as she makes little dresses for babies that have passed away.
The old woman has slouched hearts with her story which has become published on numerous news outlets. Carter recycles wedding dresses by painstakingly sewing them together by hand to make mini dresses for babies that die too soon after birth. She says this is her way of providing comfort for the bereaved families.
⛅️ Especially during difficult times is when a gesture of kindness can be most appreciated... 💓 Pat Carter makes "angel gowns" out of donated wedding... https://t.co/LK31HtPDUx

— Awakening Code Radio (@AwakeningCode) February 26, 2019
She gets the wedding Gowns and veils from Kleinfeld Bridal located in New York City. They are made to look like what Carter calls "angel gowns." Carter reportedly has a room filled up with many products of her beautiful handiwork. The angel gowns look so adorable that they could pass for little wedding dresses.
Carter is very dedicated to the project as she says that she "makes a gown maybe every day, or every two days." You'd have to agree that Carter is one of a kind because it would be hard to find someone with an initiative like that. An emotional Carter said: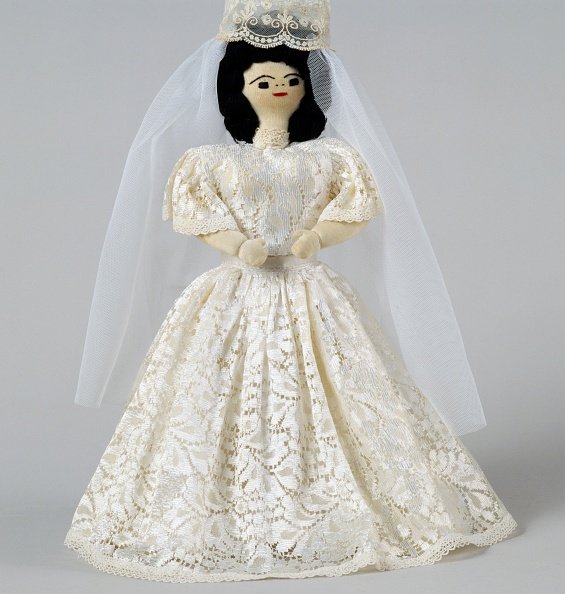 "I just can't imagine anything so sad; I want to use up every scrap that I can. Just hand-sewing all those little appliqués from the wedding gowns takes a lot of time.
"Carter even offers some words of comfort all written in a letter and she explains her reason saying: "Little statements that maybe make the mother feel a tiny bit better if that's at all possible."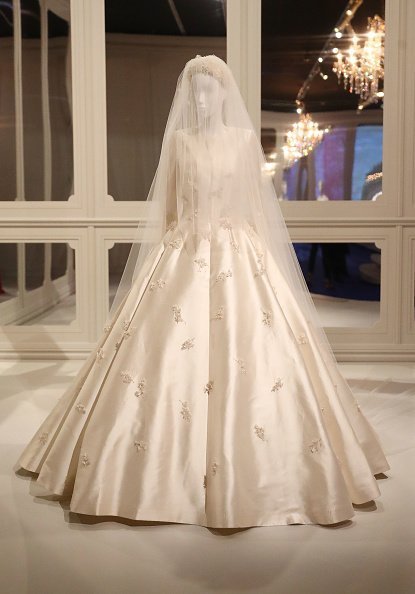 Carter donates the gowns to hospitals and mortuaries in Utah and other states, and so far, she has touched over 500 families. Carter: "I donated over 600, I've made now about 1,300."The 600 she donated went to Utah hospitals, and she has now decided to focus on hospitals in Houston.
She plans to achieve donating through the organization Angel Gowns by Diane.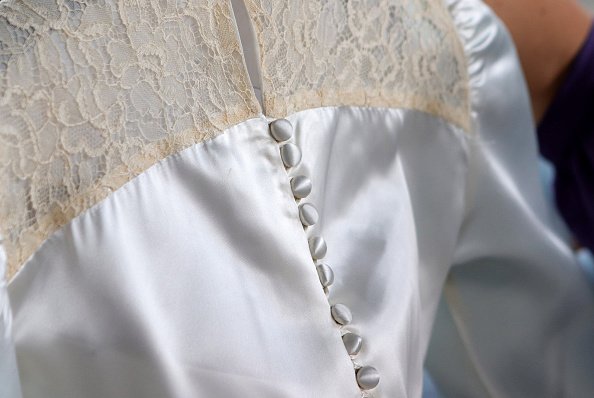 Carter, who is ever ready to reach out to bereaved families, has no particular patron but was supported by Mountain America Credit Union donated $500 to help her get more material and pay for shipping. The extra costs of buying stuff for the dresses, like lace, as well as, transportation is all from her pocket.
Carters story is a heartwarming and one such person also exists on Florida in the person of Megan O'Grady who makes teddy bears out of the uniforms of late police officers. It is her excellent way of consoling grieving families. This reveals how relevant certain events or incidences are to people as a lady was reported to have made her wedding dress out of her husband's parachute