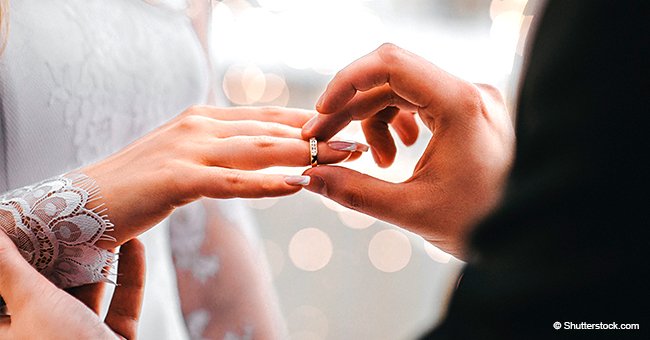 Pastor Jamal Bryant Goes Viral after Officiating Mass Wedding and Providing 'Free Gowns & Tuxedos'
After turning his back on his own marriage, Pastor James Bryant hosts a mass wedding in support of couples who can't afford to get married.
He disappointed his congregation by cheating on his wife and going against his sacred vows of marriage. But Pastor Jamal Bryant proved he still believes in the sanctity of matrimony when he hosted a mass wedding in celebration of #BlackLove this February.
As the new head pastor of New Birth Missionary Baptist Church in Lithuania, Georgia, Bryant surprised his growing congregation by holding a mass wedding for free. He made the announcement in an Instagram post where he stressed that "the marriage is more important than the wedding!"
Bryant wanted to eliminate most couples' problem of lack of finances so he offered to provide free gowns, tuxedos, and even a reception.
"Too many couples are saying they can't afford it so @newbirthmbc is removing the excuse" he wrote in his caption while encouraging couples to register for the mass wedding.
Last Sunday, Bryant made good on his plan and hosted "The Vow" to wed several couples simultaneously. In a post after the mass wedding, he wrote,
"Today was monumental @newbirthmbc not just because 230 people joined the church! We had celebration of #blacklove with a mass wedding ceremony for couples who wanted God covenant in their lives. Special thanks to all of our sponsors who donated everything from gowns, tuxedos, rings, cake, flowers and more!!....God is doing something special in #atlanta. It can't be explained only experienced...COME!"
Bryant knows all too well that marriage is something that should be taken seriously. He learned that from a mistake he made several years back. He admitted to having an extra-marital affair while still married to his now ex-wife, Gizelle Bryant of "Real Housewives of Potomac."
In an interview for Roland Martin back in 2013, Bryant spoke of the consequences of his actions.
"When I went through a divorce, Roland, it wasn't between just me and my ex-wife. It was 12,000 people who were members of my church going through it at the same time, whose heart was broken, whose expectations were absolutely dashed.
"I lost, like, 17 pounds going through the stress of it. Had to go through therapy for a year [and] watch my ministry really disintegrate in front of my hands while I'm still trying to salvage what was left of what I was going to do in ministry."
But taking his father's advice to stay the course, Bryant managed to revive his career and bring it to new heights with the full support of his church headed by Thomas W. Dorch, chairman of the board of New Birth who defended him by saying,
"Yes, he made some mistakes in life, but he's learned from them and grown to understand he has to move forward. If you can't find redemption in the church, then where do you find it?"
Bryant has truly found redemption which is why he continues to inspire others through his leadership
Please fill in your e-mail so we can share with you our top stories!