Kate Middleton Dazzles in $2,100 Metallic-Knit Dress with Sheer Sleeves to Complement Her Beauty
Duchess Kate Middleton dazzled guests on Wednesday night as she stepped out for an event focused on youth in Belfast. It was the second day of a surprise two-day trip for the Duke and Duchess of Cambridge. 
The Duke and Duchess of Cambridge made their third public appearance on Wednesday as they attended a party for youth who have made big changes in Northern Ireland.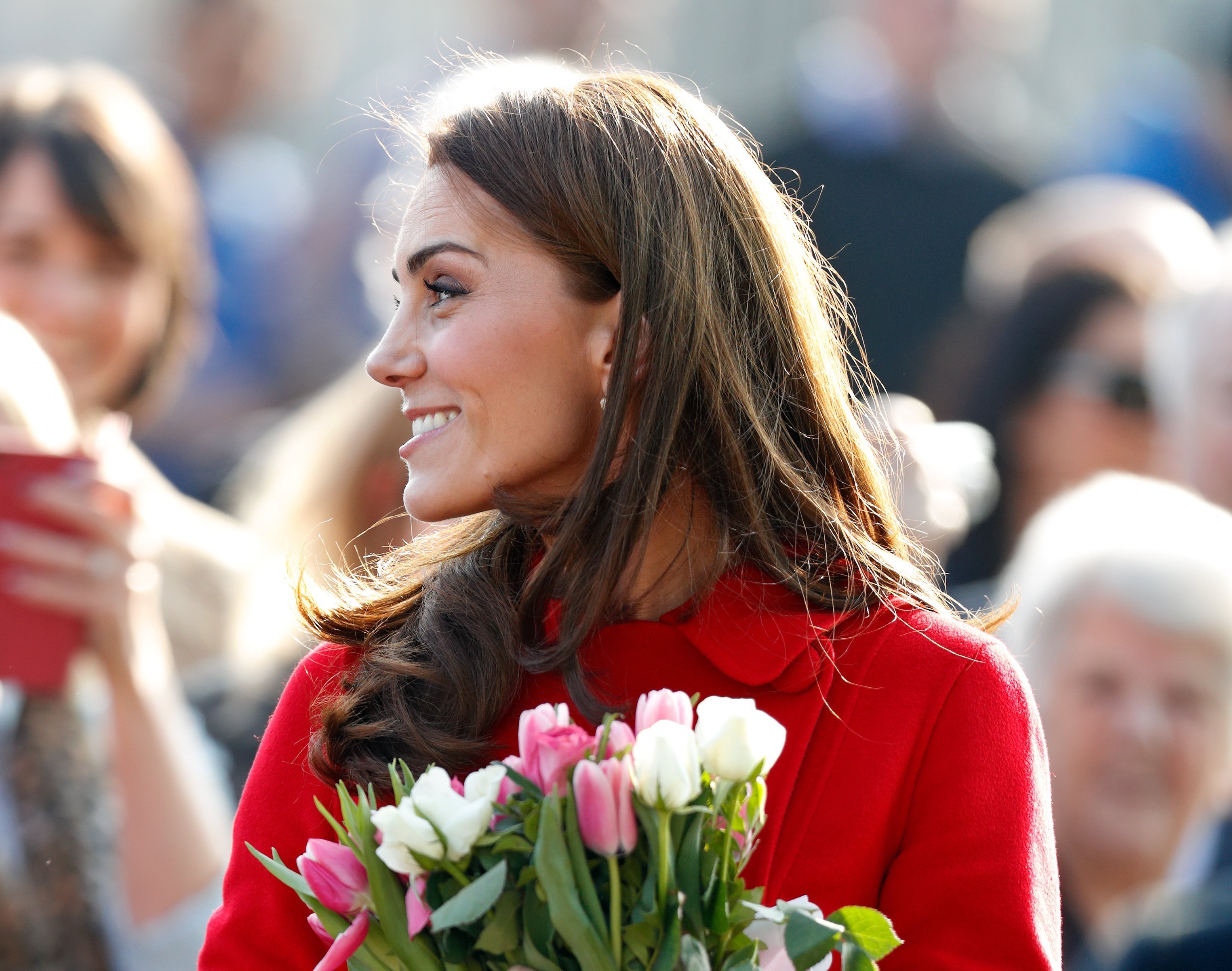 Middleton, 37, wore an outfit that stuck out in stark contrast to her earlier more casual ensembles. She showed off a mint green Missoni dress that hugged her slim figure and fell to mid-calf length.
The shimmering piece went sheer at the long sleeves which puffed out before closing at her wrists. A low v-neck cut allowed the Duchess to display an elegant silver and amethyst necklace worth £1,500. 
The stunning gown goes for £1,590, or $2,100, a hefty fee. Middleton paired it with Gianvito suede stilettos reportedly costing  £505. On her ears, she wore £2,100 Kiki McDonough earrings. 
Prince William wore a simple black suit as he and his wife were greeted by Lord Lieutenant of Belfast Fionnuala Jay-O'Boyl. The group then entered the Empire Music Hall to be entertained by bands and to interact with several representatives. 
Middleton, also holding a nude Mulberry clutch, had her brown locks out for the occasion and wore simple makeup. She and the Duke saw the LARKS band perform and spoke to arts and sport sector officials.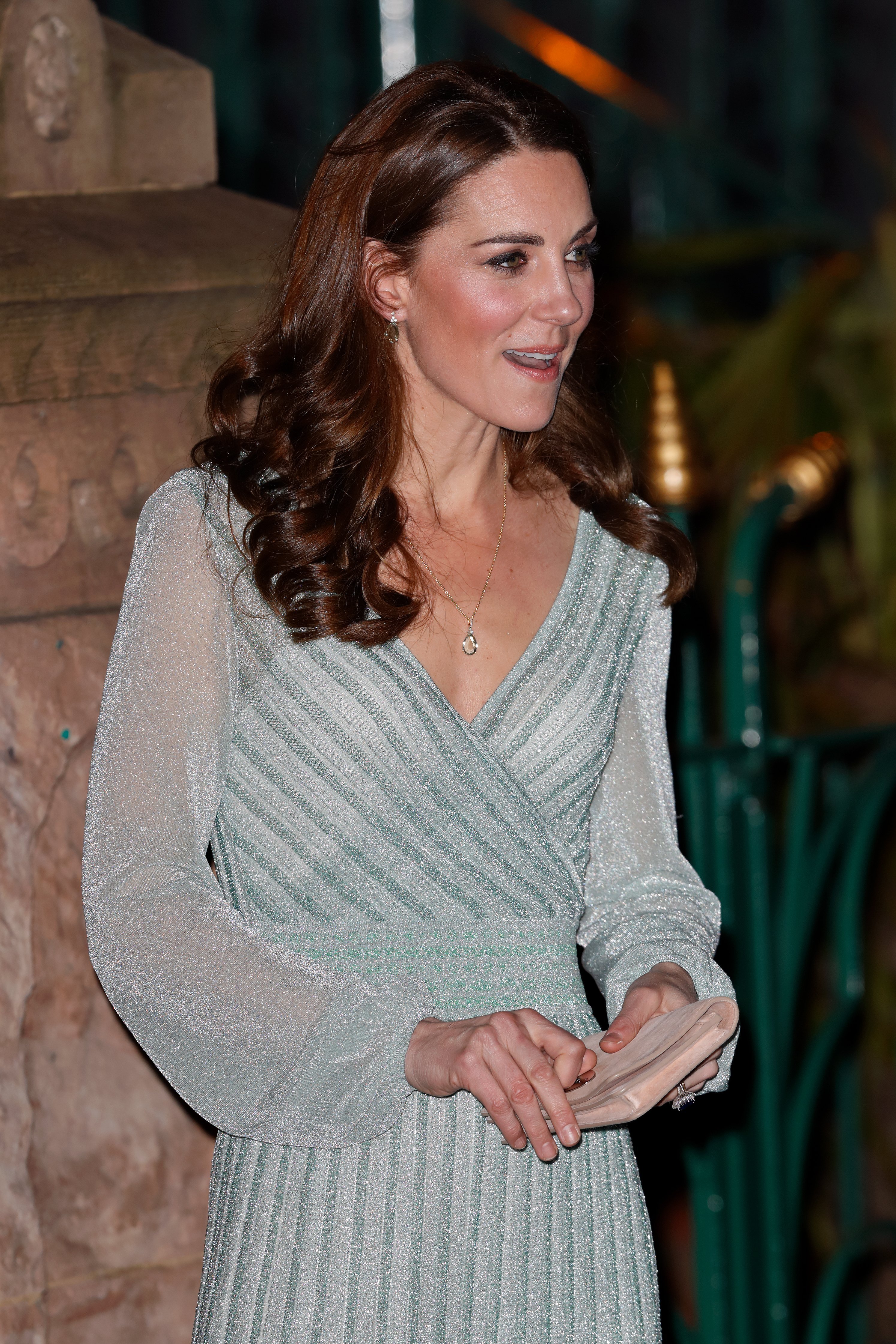 The newly appointed Lady Companion of the Most Noble of the Garter, Dame Mary Peters received commendation from William for what she had done for the "common good." 
He said: 
"Mary Peters, is not only one of the United Kingdom's sporting legends, she's also inspired generation after generation to come together in times of trouble and work for the common good - a lesson I hope many of us can learn from."
The Duke and Duchess of Cambridge congratulate legendary Northern Irish Athlete Dame Mary Peters, who was today appointed by Her Majesty The Queen to be a Lady Companion of the Most Noble Order of the Garter. #RoyalVisitNI pic.twitter.com/5Uh45g2ySd

— The Duke and Duchess of Cambridge (@KensingtonRoyal) February 27, 2019
He also praised the aspiring youth who have made a difference in various ways to the benefit of others. 
The Duke explained: 
"Catherine and I are grateful to be amongst so many inspirational young leaders this evening. Over the course of the day, we've had the great privilege of meeting some of you personally and seeing first-hand the work that you are doing."
He added:
"From using sport to encourage people to talk openly about mental health to delivering services to children and young people who are at risk of entering care or custody - the work you do transcends community divisions and is helping deliver a brighter future for everybody in Northern Ireland."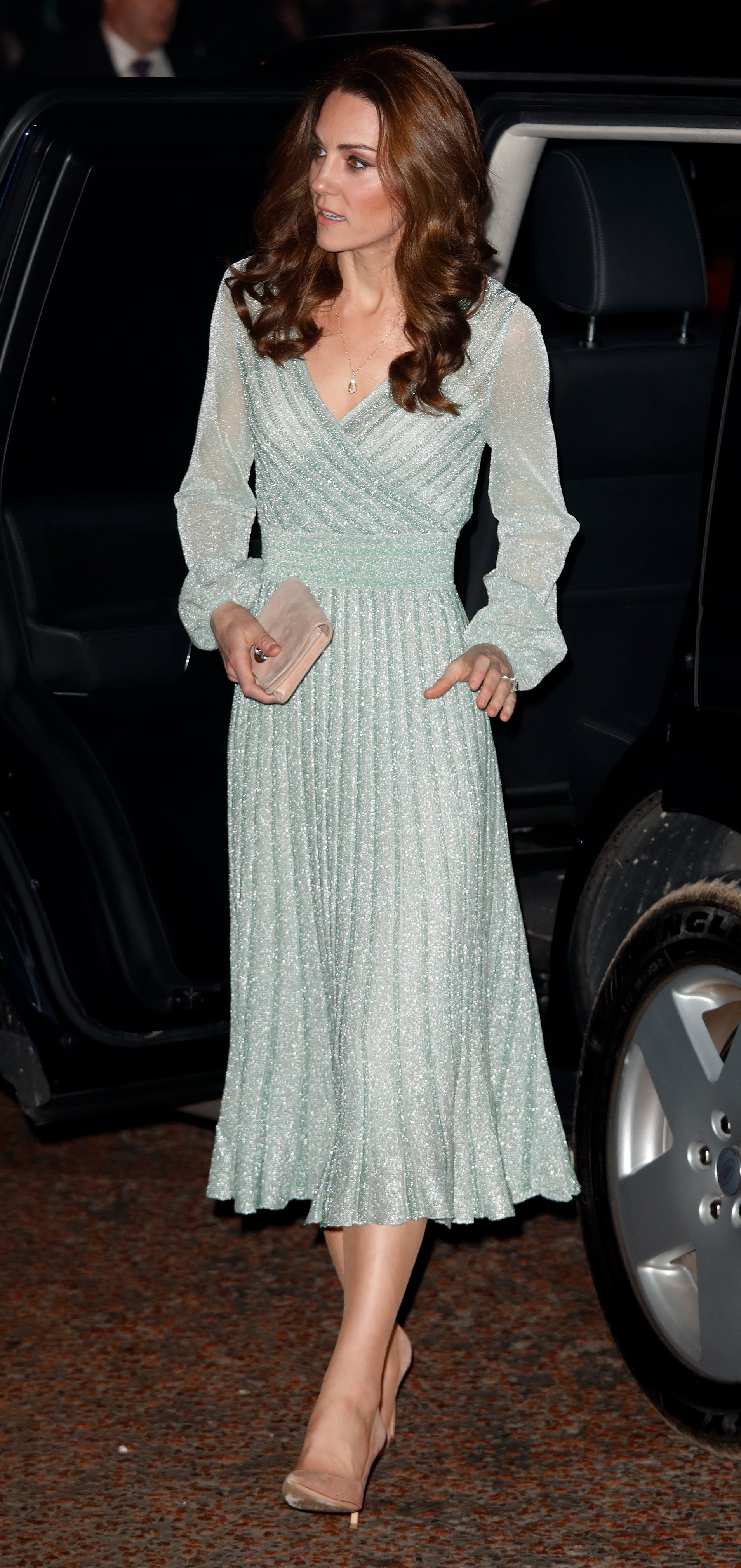 Earlier that day, the Duke and Duchess got active with some young girls at the Windsor Park Stadium in Belfast. Dressed in their soccer gear, the pair also shared some affection between themselves as they enjoyed the friendly game. 
At one point, William playfully gave away Middleton's tactics by letting the kids know "she goes for the ankles." The Duchess herself admitted that even her son Prince George thinks her soccer skills are "rubbish." 
Before the day's activities went underway though, Middleton was winning in fashion as she wore a red button down coat designed by Carolina Herrera. Worth £1.200, she paired it with some black LK Bennet booths costing £199. 
The gorgeous dress featured a Peter Pan collar and was a double-breasted cut. It was nipped at the waist to show off the Duchess's figure as she received a warm welcome from students of local schools. 
The royal couple went on to greet bigger crowds and shake the hands of fans, some of whom gave them flowers. It was a great start and an even better end to the short trip.