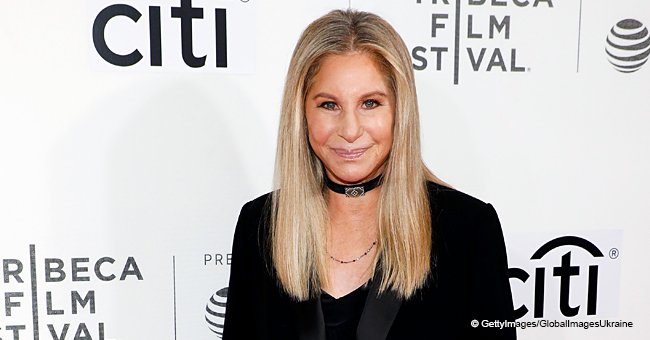 Elvis Presley 'Sings' with Barbra Streisand and Their 'Duet' Is Amazing
Thanks to the marvels of modern recording technology, Barbra Streisand "recorded" a duet with the late Elvis Presley.
Her new album, "Partners," features all-star duets with some of the greatest names in the history, and the album wouldn't live up to its name if Presley isn't on it.
Some of the other great names on the album include Andrea Bocelli, Stevie Wonder, and Billy Joel.
Streisand explained on her YouTube channel that Presley went to the opening night of one of her Vegas shows, and invited her to his show a few weeks later.
She said: "I never understood his records at first, and then many years later, I thought, 'God, this guy is good.' He had a wonderful energy about him."
For her new album, her voice was added to his track, "Love Me Tender." She said because she "met him a couple of times, [recordig the duet] was very easy."
Water Afanasieff, the album's producer, said the recording is realistic: "They sent us his vocal, and it was like the man was in my studio.
Back in 2018, Presley daughter Lisa Marie also released a "duet" with her late father. The promotional single was titled "King of Rock and Roll."
For the album's release, Lisa Marie also included duets with Jim Murray, Cissy Houston, Bill Baize, and Edd Hill. She said:
"This was his favorite genre – no question about it. He seemed to be at his most passionate, and at peace while singing gospel."
It was was the second time Lisa Maria "performed" a duet with her late father. In the late nineties, she digitally combined their voices for a recording of "Don't Cry, Daddy."
The song was released as part of a tribute concert in honor of the 20th anniversary of her Elvis Presley's untimely death.
Ten years later, for the 30th anniversary of his death, Lisa Marie joined recorded "In the Ghetto" by digitally combining their voices.
Please fill in your e-mail so we can share with you our top stories!