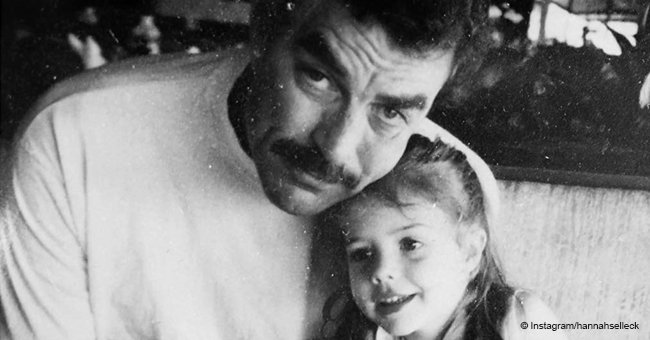 Tom Selleck's Daughter Is Already 30 and a Champion Equestrian Greatly Encouraged by Her Dad
Hannah Selleck, daughter of actor Tom Selleck, has grown up to be a successful athlete and businesswoman thanks to her father's love, support, and guidance.
Tom Selleck known for his dashing good looks, athletic build, and his signature smile and mustache was the start of the hit television show Magnum P.I. And after 50 years in the business, the actor shares his real legacy,
"I would like to be remembered as someone who was a good citizen, who was loved by his family."
He married actress Jillie Mack over 30 years ago. He became a father to a beautiful little girl named, Hannah, a year after they were married. He decided that what was best for his young family was his availability and presence which prompted him to slow his career down and move to a 65-acre ranch and horse farm. He wanted to give Hannah a normal and stable upbringing away from his fast-paced Hollywood life.
And so began Hannah's love for horses and riding. By the age of four, she learned how to ride and never looked back. As a teenager, she joined and won many national and international equestrian competitions. She shares,
"As I progressed in the sport, I fell in love with the competition itself."
After college, which she spent at Loyola Marymount University, she pursued a career in public relations and dabbled in modeling. But she quickly realized her real passion was horses. She decided to begin a professional riding career and start a business called Descanso Farm, a small breeding stable, which she owns with her father.
Tom couldn't be prouder of his 30-year-old daughter. He worked hard to keep her out of the world of show business, so for her to develop a career all her own was his reward.
At 74-years-old, Tom still hasn't slowed down and is busy starring in Blue Bloods as NYPD Commissioner Frank Reagan.
Please fill in your e-mail so we can share with you our top stories!