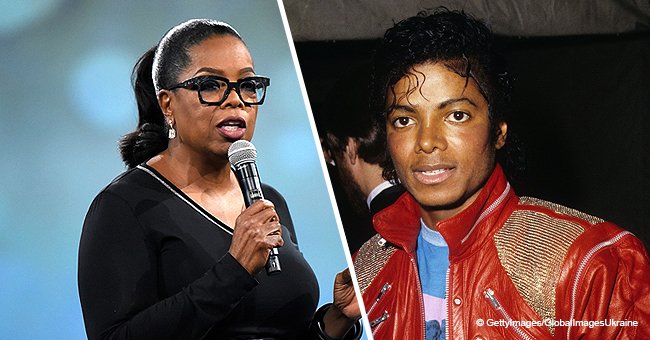 Oprah Winfrey to Interview Men Allegedly Sexually Abused by Michael Jackson

Oprah Winfrey will sit down to talk with two of the alleged victims of sexual abuse of Michael Jackson who stars in the documentary Leaving Neverland, which details the allegations of sexual abuse by the king of pop.
The presenter will lead the special Oprah Winfrey Presents: After Neverland, a question and answer program with Wade Robson and James Safechuck as guests to be broadcast on March 4, just after the second installment of the four-hour documentary directed by Dan Reed.
Reed will also join Robson and Safechuck in the question and answer session to be held in front of an audience of survivors of sexual abuse. The first half of Leaving Neverland that swept the Sundance Film Festival last month premieres on March 3 on HBO.
The film explores the experiences of two boys who were friends of the singer when they were seven and ten years old. Wade Robson and James Safechuck, now 36 and 40 years old respectively, relate how they lived the stormy relationship with the king of pop.
"Michael Jackson was one of the kindest and gentlest people I had ever met," says Robson at Leaving Neverland. "And he also sexually abused me. For seven years," he adds.
Jackson's family has tried to prevent HBO from releasing the documentary - threatens to sue the network and claims $ 100 million - and, during these last weeks, has launched a media campaign to discredit the film, which it describes as "unfortunate, sensationalist and public lynching ".
"No one has contacted the heirs to offer their point of view. The response to the claims presented by the film are absolutely false," the family's lawyers said in a letter sent to the media.
On the other hand, Macaulay Culkin, the actor best known for "Home Alone," was in an interview with Michael Rosenbaum in his podcast "Inside of You" to talk about his "normal" friendship with Michael Jackson.
The 38-year-old actor, who became a celebrity at the young age of 10 thanks to the previously mentioned movie, was very sincere during the interview and not only talked about Michael but also about his relationship with his father.
Speaking about the King of Pop, Macaulay considers that Michael reached out to him because they were somehow similar. Michael knew how hard and dangerous being famous at a young age could be, so he wanted Macaulay not to feel alone.
Please fill in your e-mail so we can share with you our top stories!