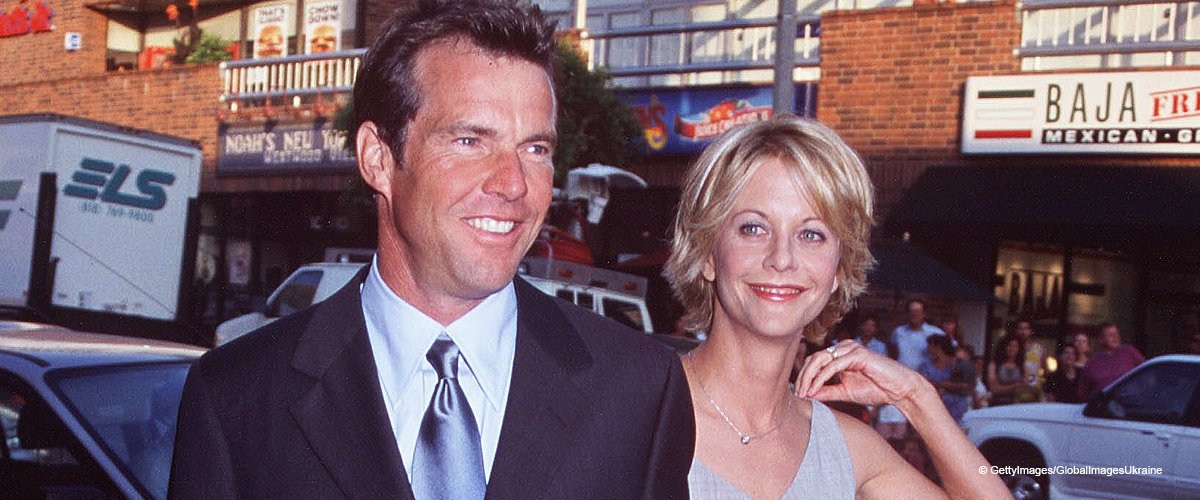 Dennis Quaid Who Once Blamed Her Fame for Their Split Hasn't Been Invited to Meg Ryan's Nuptials
Dennis Quaid in a tell-it-all interview said his ex-wife, Meg Ryan's success was the reason their marriage of almost a decade did not work out.
Dennis Quaid might be saying nice things about ex-wife, Meg Ryan, now, but he once blamed her success as the reason for the breakup of their marriage.
In an interview in 2018, with Megyn Kelly on "Today," the actor finally spoke about his marriage to his former co-star and revealed why their marriage hit the rocks. In a bid to answer Megyn's question about the female co-stars he has worked with, the focus being on Ryan, the 65-year-old actor, said that his marriage to the 57-year-old actress was the most fruitful relationship he has ever had.
The two had met in 1988 while shooting the movie "D.O.A." By 1991, they were married, and in 1992, their son, Jack Quaid, was born. In the year 2000, they separated and divorced afterward.
Although the marriage has been over for close to a decade, the "Parent Trap" star is finally answering the question that was left unanswered for many years.
Quaid said their marriage ended because he felt relegated to the background when Ryan's career began to pick up. Adding that he used to be "The big deal," the actor revealed that his career was at a standstill, while that of his ex-wife was climbing, and he could not handle it.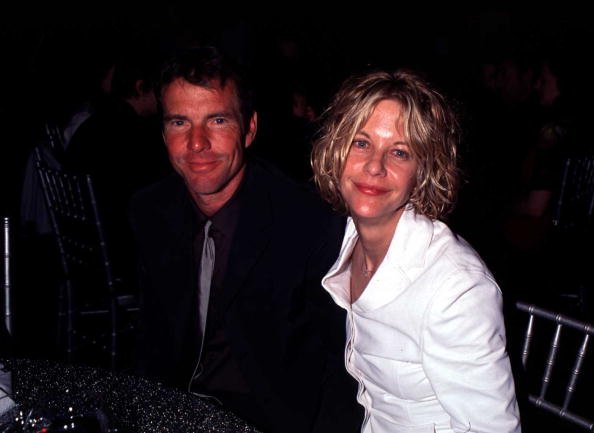 Dennis Quaid & Meg Ryan in 2000 | Photo: Getty Images
Commenting on how fans would recognize and shout her name while they were out in New York, he said "I felt I had disappeared. I didn't know I could be so small, but I was."
This was also at a time he was battling cocaine addiction and had to check into rehab. Speaking about his decision to go to rehab, Quaid said he had to choose between the drug and everything in his life that was important to him, as he realized he could lose them if he didn't fix himself.
In a complete turn of events, a year after the interview on "Today," the "Right Stuff" actor is saying only good things about his ex.
Last November, the "Sleepless in Seattle" star, announced her engagement to the musician, John Mellencamp, 67. While being interviewed at an Oscar charity party by "US Weekly," Quaid said he was happy Ryan has found happiness, as love is something awesome.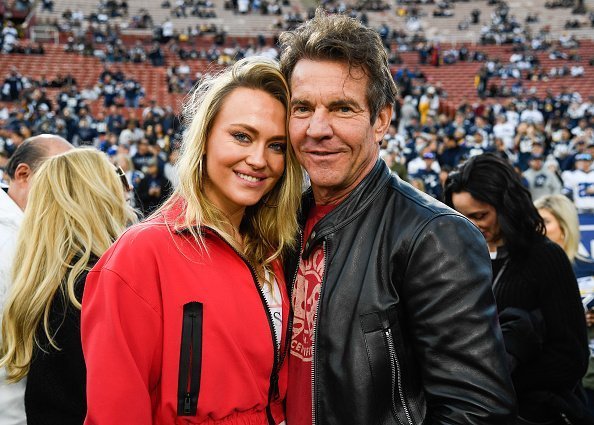 Dennis Quaid and girlfriend Santa Auzina pose for photos | Photo: Getty Images
Although he was not invited to the wedding, the actor, who has been married three times and is currently dating 32-year-old model, Santa Auzina, was all smiles as he wished the engaged couple nothing but joy.
Please fill in your e-mail so we can share with you our top stories!