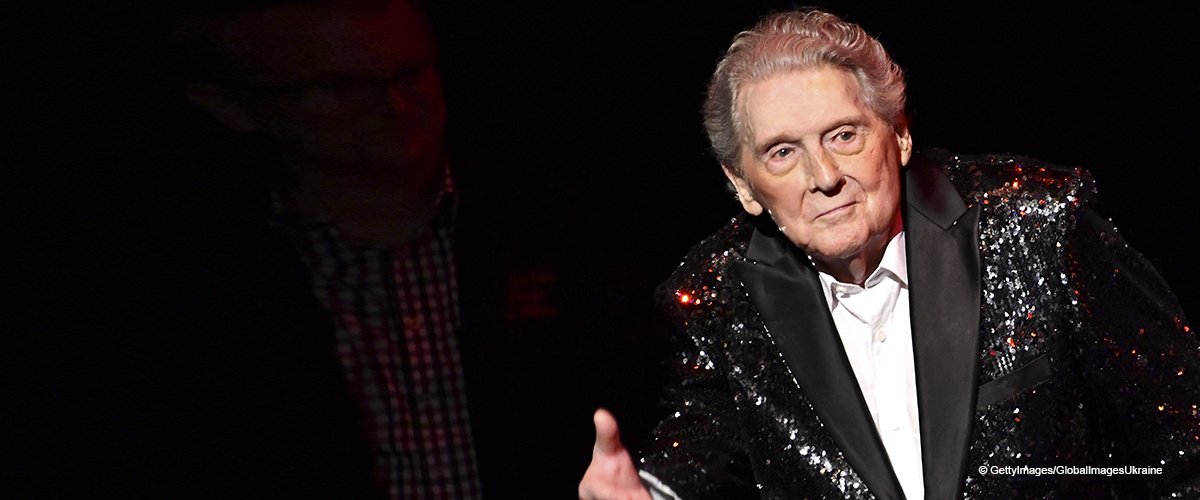 Rock Legend Jerry Lee Lewis Suffers Stroke at Age 83

Acclaimed musician and singer-songwriter, Jerry Lew Lewis suffered a minor stroke. He is recuperating in Memphis.
Lewis's publicist confirmed the news in a stated posted on social media and asked that fans, please respect the family's privacy at this time.
His doctors are expecting a full recovery and Lewis is "looking forward to getting back to the studio soon to record a Gospel Record."
Following the news, his friends and fans had taken to Twitter and reminisced about their careers, friendship and life in general.
Lewis was a pioneer during one of the most memorable periods in musical history.
Musician Roy Orbison recalled how Lewis "first walked through the doors of Sun Records [...] during [Orboson's] session for 'Rockhouse.'"
He added that "Ooby Dooby" was written by him and recorded by Lewis in the mid-fifties, and still plays on the radio more than six decades later.
Drummer and musician Kenny Aronoff shared a photo of him and Lewis backstock after a recent show. He added the hashtags "authentic," "undeniable," and "unstoppable."
Lewis was a pioneer during one the most memorable periods in musical history and rose to fame alongside Elvis Presley, with the help of Sun Records.
His first single, "Crazy Arms," sold more than 300,000 copies worldwide and the release of "Whole Lotta Shakin' Goin' On" propelled him to fame."
His greatest moment in musical history is undoubtedly "Great Balls of Fire," and Lewis was honored for his contribution to the industry with a star on Hollywood Walk of Fame in the late eighties.
He was married three times and made headlines with his third marriage in the mid-fifties. Lewis, then 22, tied the knot with his 14-year-old first cousin once removed, Myra Gale Grown.
They remained together for 13 years and have two children together – Steve Allen Lewis who passed away at the age of three, and Phoebe Allen Lewis.
Lewis walked down the aisle with Judith Brown for the seventh time, seven years ago.
Please fill in your e-mail so we can share with you our top stories!