Meghan McCain Calls Democrats the 'Party of Infanticide' While Discussing Abortions on 'The View'
Meghan Mcain and Sunny Hostin got into a shouting match over abortion rights during their discussion on "The View" on Tuesday morning. 
The two were discussing Alexandria Ocasia-Cortez's statement that young people should be asking themselves whether or not they should be bringing children into the world. 
During the discussion, McCain changed the subject and began discussing Senator Ben Sasse's Born-Alive Abortion Survivors Protection Act.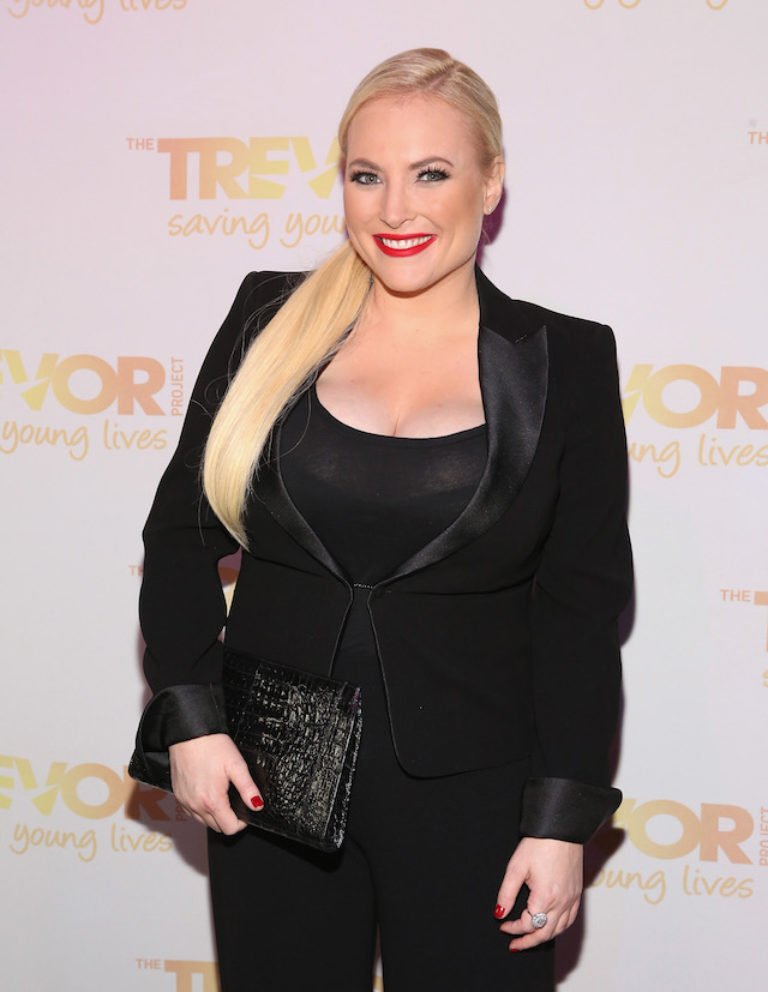 Earlier this week, Democratic leaders blocked a bill which would criminalize doctors who failed to provide medical support to infants born after a botched abortion. 
The act was blocked from consideration by Democrats in the Senate this past week, and as usual, McCain went off on a tangent without consulting the facts: 
"This act would punish any doctor who fails to provide medical care to a child born alive after a failed abortion, that means these Democrats don't believe a baby born after a botched abortion should receive medical care." 
Pelosi is steadfastly REFUSING to hold a vote on the Born-Alive Abortion Survivors Protection Act in the House. Here's a compilation of 17 #ProLife U.S. Reps calling on Pelosi to hold a vote: pic.twitter.com/rQu54EJqCB

— Susan B. Anthony List (@SBAList) February 28, 2019
McCain then asked: "If Democrats want to win an election going forward, are you going to be the party of late-term abortion?" 
She asked if Democrats wanted to be the "party of infanticide," and added that if that is how Democrats think they win the White House, "it's a losing argument." She explained: 
"I'm here on tell you; I spent a lot of time in red states. I'm from a red state. That is a losing argument."
Warren confronted in Iowa for voting against Born-Alive Abortion Survivors Protection Acthttps://t.co/30st8EOKg6 pic.twitter.com/jTWTNsmapz

— RNC Research (@RNCResearch) March 1, 2019
Hostin tried to give her opinion on the matter, but McCain quickly shut her down, saying she thought was pro-life too.
McCain, known by now for her rude interruptions and unprofessionalism, asked Hostin if she thinks a "baby born from a botched abortion should be put down like a dog or a cat?"
As Hostin repeatedly tried to make her point while McCain shouted "Disgusting!" at her. Joy Behar had to intervene and forced McCain to give Hostin a chance to reply.
Thanks to Behar asking if Hostin is going to get a chance to reply, Hostin finally had the opportunity to explain her stance and set McCain straight. 
"This is not a new law; it's already required to provide medical care to infants born alive. This bill also required that all babies born alive be immediately transferred to a hospital which, my understanding is, it's not always safe for a newborn. And passing this bill would impose legal and criminal penalties on doctors who won't comply with that."
After Hostin had finished her argument, McCain proved that she had not listen to one word Hostin was saying, by adding that if the Democratic Party wants to be the party of infanticide, "that is their choice,"