Fire Department's Graphic Reminder of Why You Should Never Park in Front of Hydrants Goes Viral
March 03, 2019 | by

Cheryl Kahla
The Anaheim Fire department showed the world why parking in front of fire hydrants is dangerous. 
The pictures show how fire personnel have to break the windows of illegally parked cars in order to run the fire hoses through the vehicles. Anaheim Fire and Rescue posted the tweet which read: 
"Ever wonder what happens when a car is parked in front of a fire hydrant, and a fire breaks out? Is a closer parking spot worth the broken windows and the citation and towing fees to @AnaheimPD? "
While the response from the public has been overwhelmingly positive with a many users agreeing with the Fire Department breaking the windows of the parked cars, a few users commented asking why they couldn't just run the hose over or under the parked vehicles.
Unfortunately, that's just not how it works. Fire hydrants aren't taps and fires hoses aren't the same as the ones you use to water your garden. The fire department explained:
"The weight would have caused even more body damage and the angle down to the hydrant would not allow appropriate water pressure. We do not intentionally damage people's property unless necessary."
A fire hose can weigh 100 pounds, and then the water pressure is immense. There's a reason that no one is allowed to park within 15 feet of a fire hydrant. 
While it's admirable that the fire department has tried appealing to drivers by showing them the potential damage, the driver's selfishness is endangering lives and property.
WHAT TO DO IF A FIRE BREAKS OUT IN YOUR HOME
Should a fire break out in your home, experts say that you could have as little as two minutes to get out before you are trapped or suffer from smoke inhalation. 
For this reason, it's vitally important that you install smoke detectors on each level of your home and service them regularly.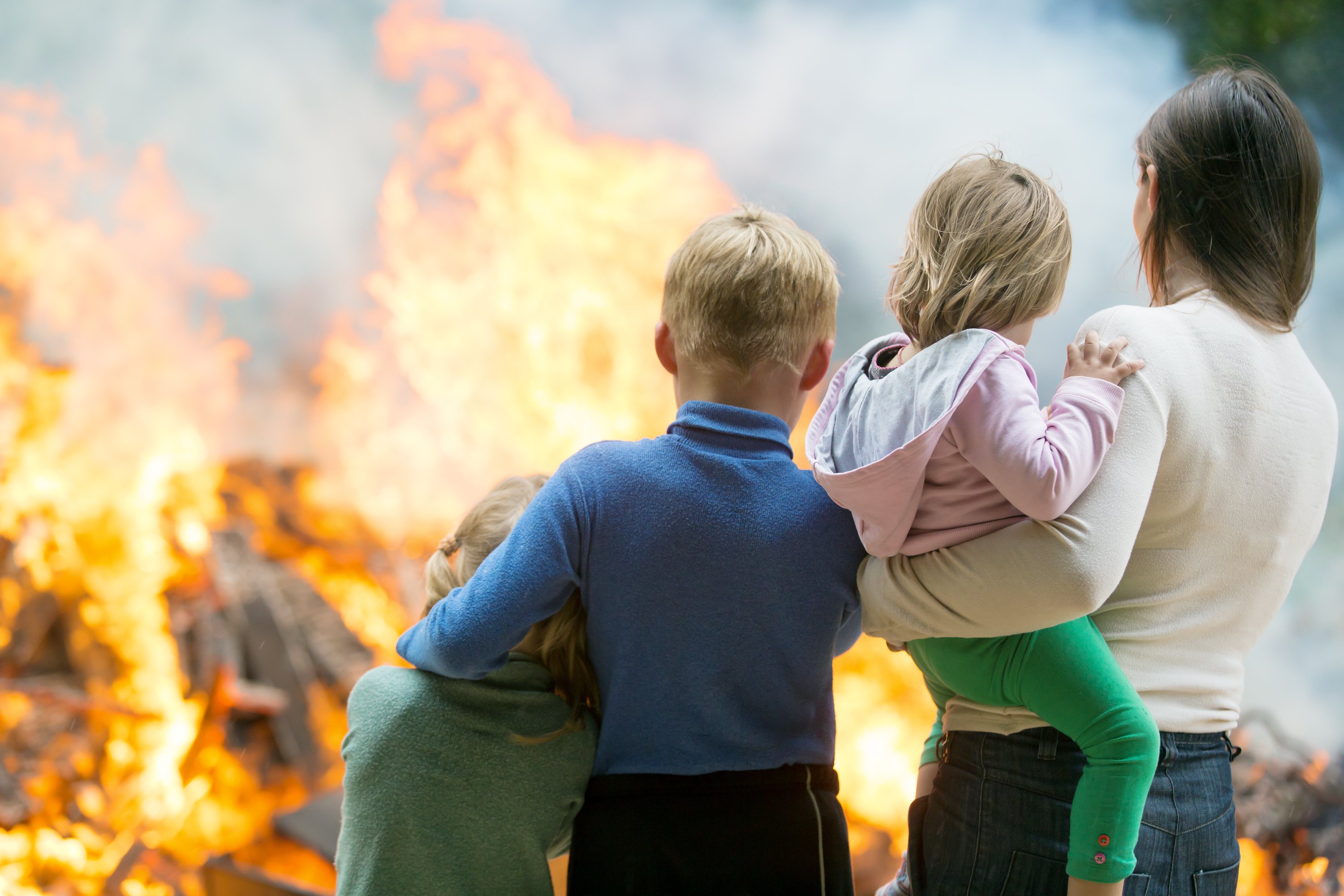 You should test your smoke detectors monthly to make sure they're working correctly and don't need a change of batteries. 
ENSURE EVERYONE IS ON THE SAME PAGE
Having a backup plan to leave your home is vital. Families should discuss this, so everyone knows what to do in the event of a fire. 
You should practice this evacuation plan twice a year. If there is a fire, the rule should be to get out, stay out and call for help. It is never safe to go back into a burning building.