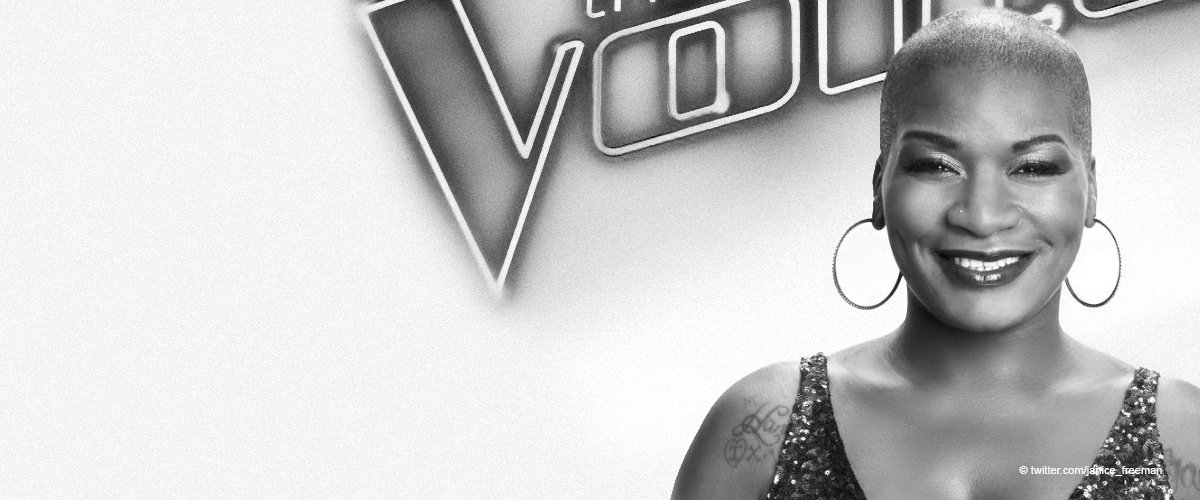 'The Voice' Alum Janice Freeman Passes Away from an Apparent Blood Clot at Age 33
A former contestant on "The Voice," Janice Freeman, passed away on Saturday. Her family released a statement revealing that the singer had died of a blood clot.
She was at home when she began having trouble breathing and her husband had to call 911.
According to reports and part of the statement by her family, Janice Freeman's husband, Dion, called 911 and performed CPR until paramedics arrived. She passed away from an "extreme case of pneumonia and a blood clot that traveled to her heart."
Freeman, 33, was taken to a local hospital in Pasadena, California where she was pronounced dead at around 5:30 p.m. The cancer survivor was well-known for competing on "The Voice" season 13.
Although she was still quite young, Freeman had faced many trials even before she appeared on "The Voice." The singer struggled with cervical cancer, meningitis and, lupus.
Her previous partner, the father of her daughter, Hannah, died from cancer when the little girl was only 4 years old. In 2015, the musician got married.
For her "The Voice" blind audition in 201, Freeman sang a rock 'n' soul remake of Imagine Dragons' "Radioactive." At the time, she'd told the coaches: "I fought my whole life for this moment."
She ended up joining Miley Cyrus's team. The singer only made her way to 11th place even though she had a great fan-base that loved her covers of Rose Royce's "I'm Going Down" and Leela James' "Fall for You."
When she was eliminated, most people were shocked. After it was announced Cyrus cried as she told her, "I truly believe that if anybody deserves to stick around in this competition, it is you. You are a fighter. You are a role model. And more than any of that, you are The Voice. … I believe in heaven because of people like you."
Even after she left the show, she and Cyrus stayed in touch. Last year, Freeman took to Instagram with a video where she revealed that Cyrus had gotten her back on her feet by helping her financially.
Cyrus paid tribute to Freeman on her Instagram Stories on Sunday morning. She posted an image of a rainbow and captioned it, "Thank you @janicefreeman … for everything. This represents you perfectly."
A former "The Voice" coach, Jennifer Hudson, 37, also paid tribute to the aspiring singer. Freeman is survived by her husband, daughter, brothers and sisters, and her mother Janice.
Please fill in your e-mail so we can share with you our top stories!