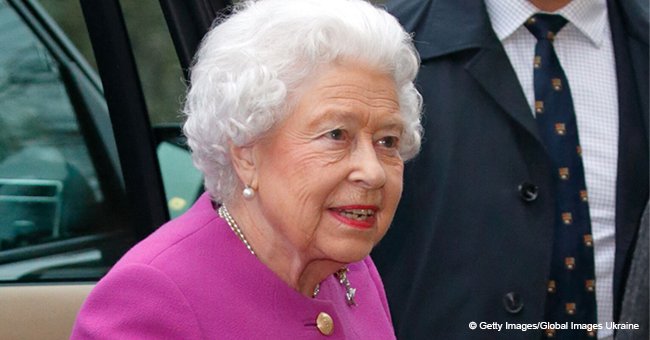 Fans Worried About Queen's Health After They Spot a 'Terrible Bruise' on Her Left Hand
In a recent photo of Queen Elizabeth with King Abdullah and Queen Rania of Jordan, the public spotted a worrisome purple bruise on the Monarch's hand.
Her loyal fans turned to Twitter in alarmed reaction to a bruise on her hand as she hosted the Jordanian Royals at Buckingham Palace with her daughter, Princess Anne. Jordan's Crown Prince Hussein was also in attendance.
After the photographs were taken, the Queen and her guests proceeded to a private meeting and lunch. King Abdullah was in London to take part in the conference Jordan: Growth and Opportunity, which Prime Minister Theresa May also attended.
Queen Elizabeth is 92-years-old and the longest ruling Monarch in British history. An icon of the Royal Family, she is beloved and respected by many in her home and around the world. So it is no surprise that the concerns on the state of her health began to circulate after the photo.
Tracy Edgar tweeted,
"I love keeping up with Queen Elizabeth II, but I'm concerned. Why does she have such a terrible bruise on her left hand? Did I miss something? But as always, she looks stunning!"
The Palace did not comment on the matter; however, it did say that the Queen's next engagement will be to host the reception for the 50th anniversary of the investiture of her son, the Prince of Wales.
A united Royal Family, namely the Duchess of Cornwall, the Duke, and Duchess of Cambridge, the Duke, and Duchess of Sussex, and the Princess Royal are expected at the celebration drawing much attention to the special occasion.
The Duchess of Sussex, Meghan Markle, due to give birth in the spring, has just returned from a successful official visit to Morocco with her husband, Prince Harry. At seven months pregnant, she has chosen not slowed down her schedule.
Meghan is said to have a close relationship with the Queen that is "genuine" and "loving".
The Duchess impressed Queen Elizabeth early on by working hard to make an impact through her different causes and charities.
Please fill in your e-mail so we can share with you our top stories!