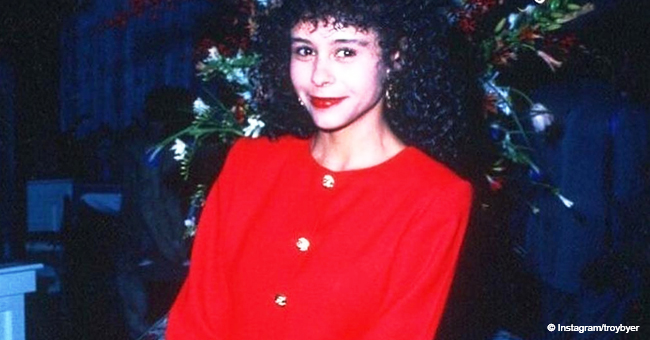 Remember This 'FiveHeartbeats' Actress? She Revealed How Quincy & Whoopi Helped Her after a Trauma

Actress and author Troy Beyer, best known for "Five Heartbeats," went through a lot when she was younger. Whoopi Goldberg and Quincy Jones were there for her, thankfully.
Beyer's mother had a severe drug addiction, unfortunately, which caused the author and screenwriter feel like her "mother's keeper" from a very young age. When she was only four years old, a neighbor convinced her mother to take her to the "Sesame Street" auditions, and that's how she got her first acting gig.
As she grew older, her mother's drug problem kept getting worse. By that time, Whoopi Goldberg was starting her career as a comedienne and was also working as Beyer's babysitter.
GOLDBERG'S IMPACT ON HER LIFE
Whenever her mother was "too high off acid and opiates to get it together," Goldberg would take Beyer to "Sesame Street" studio. Things got worse, sadly, as her stepfather used to molest her.
Then, authorities took Beyer away from her mother due to child neglect. Years passed, and in 1986 she ran into Goldberg, who told her to meet Quincy Jones because she looked exactly like his daughters and he could help her in her career.
JONES HELPED HER, TOO
Beyer listened to her former babysitter and moved in with Jones' family. A while later, she would "hang out" with Oprah Winfrey, Will Smith, and Steven Spielberg.
Soon later, she would take an acting gig in "Five Heartbeats," write and direct "B*A*P*S," and direct "Love Don't Cost a Thing." After that, she opted to stay away from the entertainment industry.
BEYER'S LIFE AND CAREER
At the moment, Beyer is a psychologist who hosts spiritual and physical "self-love workout programs." Apart from that, she is an author and even has organic skin like for Black women.
It that's not enough, the actress has a jewelry collection called Freedom Collection. At the moment, she is living her life happily next to her boyfriend, whose name has not been revealed.
GOLDBERG'S HEALTH CONDITION
Speaking of Goldberg, she has been away from "The View" for almost a month already due to pneumonia. As a way to keep the audience inform, the show's official Instagram account gave an update on the actress' health condition.
In the post, Goldberg appeared wearing a black shirt and a colorful coat while flashing her smile.
For the caption, the show wrote, "Sending good vibes to this lady! She's on the mend recovering from pneumonia and we look forward to having her back at @TheViewABC table soon!"
Nowadays, "The View" fans are sending their prayers and good wishes to Goldberg so that she could be back on the game as soon as possible.
Please fill in your e-mail so we can share with you our top stories!