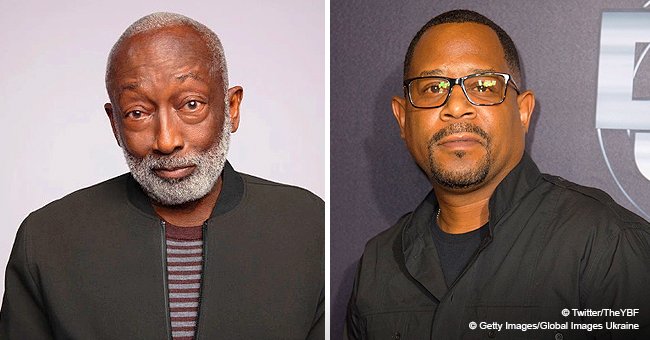 Garrett Morris Reveals Martin Lawrence Fired Him While In Hospital & Lied About Visiting Him
Actor and comedian Garrett Morris, best known for his roles in the "Jamie Foxx Show," revealed in an interview what happened to his character on "Martin."
One of the most memorable roles that Morris has had is Stan Winters in Martin Lawrence's show "Martin." However, after only three years, his character was cut out of the series.
What shocked people the most was that Morris was going through a very vulnerable time in his life as he was in an altercation with a "would-be-mugger" who shot him in the chest and intestines.
GETTING FIRED
The man underwent several surgeries and, of course, couldn't be present in the studio to shoot more episodes. Sadly, while still at the Daniel Freeman Hospital getting better, he got the script of his final appearance on the show.
In it, Stan sold his radio station and moved to China. Morris' last time in the show took place on its third season, and his condition was so fragile that he even had to appear walking with a cane.
TALKING ABOUT MARTIN LAWRENCE
During an interview the actor had with "Strong Black Lead," he pointed out that apart from firing him while in the hospital, Lawrence lied saying that he visited the actor at Daniel Freeman Hospital.
"Not only fired me while I was in the hospital itself, but then went around telling people in interviews that he came and sat by my bed and cried and stuff like that. The same person," revealed Morris.
At the moment, Morris is 82 years old and keeps taking roles in important projects. The most recent and most important show he worked in was "2 Broke Girls" as Earl.
Lawrence, on the other hand, has been working next to Will Smith in "Bad Boys 3," one of the most anticipated movies in recent times.
SHOOTING BAD BOYS 3
Even though there were several rumors about a new "Bad Boys" film, nothing had been officially announced up until November 1, 2018, when Smith and Lawrence recorded a video thrilled saying that it was official and that "Bad Boys three is happening."
After that, both actors have uploaded different clips and photos addressing the shooting of the movie but, of course, they have not revealed many aspects of it.
So far, all it's known is that they are working in Atlanta, that the budget is reportedly $100 million, and that it is expected to be released in early 2020.
The plot has not been revealed yet. However, LAD Bible reported that Mike (Will's character) would be going through a mid-life crisis after being matched with a newer, younger partner. Marcus (Martin's character), on the other hand, is working as a private investigator.
Please fill in your e-mail so we can share with you our top stories!