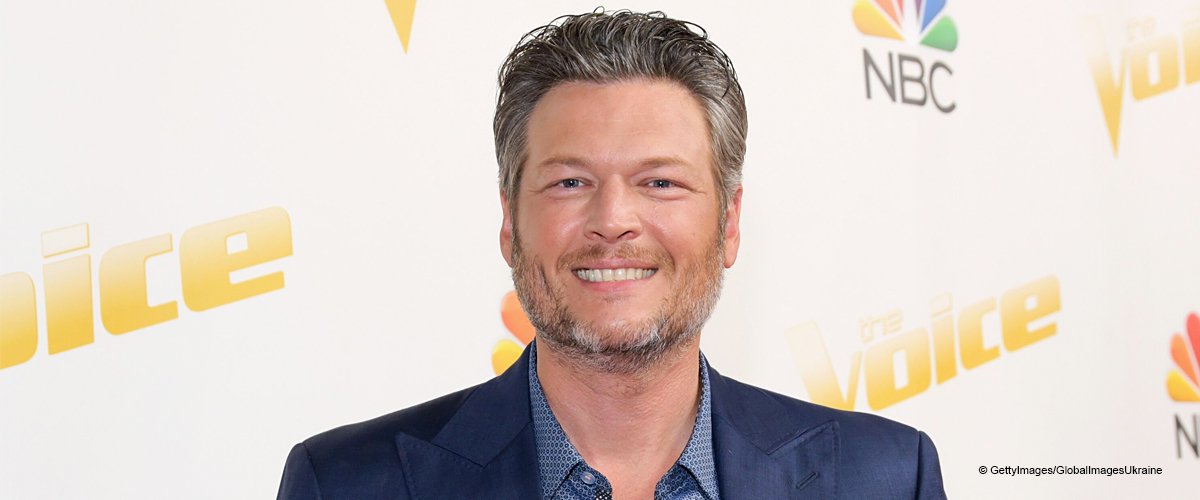 Blake Shelton's Giant Mural Shows Him Rocking Adam Levine's Tattoos and the Photo Is Pure Gold
Blake Shelton and Gwen Stefani not only gave us a precious look into their Valentine's day celebration, but they did it with a healthy dose of humor.
Stefani shared a hilarious post on Valentine's day and fans saw just what her sweetheart gifted to her for the big day. She also showed off beau's hot bod. The post is found below.
Except, the body that was plastered on a wall next to Shelton in the picture wasn't his own. Fans of Adam Levine instantly recognized the tatted up chest, abs, and arms on the large mural.
The "Voice" coach stood posing alongside the mural that featured his face and fellow coach Levine's body. The comical photo left fans in fits of laughter as shown in the comments.
Stefani made sure to replace "California" on Shelton's (Levine's) abdomen with "Oklahoma" where he was touring at the time. Other than that, she left the bizarre photoshopped photo alone.
In the caption, she wrote:
"Wishing my boo @blakeshelton the best wishes and kisses on Valentines as he kicks off his first date of #friendsandheroestour in #Oklahoma tonight #loveu #wishwewerethere gx"
Stefan also posted a promotional photo of Shelton's tour "Friends and Heroes." Then, she shared video of her admiring a set of floral bouquets given to her by her sweetheart.
The couple are definitely showing off how much they are relationship goals. Shelton did his part in a sweet post that featured a cake with the words "Gwen Loves Blakes" written in icing on the top.
Showing appreciation for his partner, he wrote in the caption:
"Happy Valentine's Day everybody! I hope you have a @gwenstefani in your life.."
The couple has been together for just over two years now and seems to be enjoying every moment of it. However, others are a bit weirded out by their quirky sense of humor.
Fellow country singer Miranda Lambert revealed that she opts to unfollow Shelton due to his often weird tweets. Way back in 2012, Shelton proved that her claim is not unfounded.
The singer shared a picture to Tweeter that featured his head on the body of a woman. The arms were holding onto Levine who posed shirtless in the shot.
In the caption, Shelton wrote:
"Whew!!! So exhausted from our latest @NBCTheVoice photo shoot..."
The hilarious post may have been the inspiration behind Stefani's own photoshopped antics of her husband. Either way, fans loved the pair's sense of humor
It contrasted with subtler times like Mother's day of 2018. Shelton and Stefani spent the day together at church. Stefan's three kids were also there for the occasion.
The family bonding time proved to be quite adorable especially with then four-year-old Apollo. From Stefani's previous marriage to Gavin Rossdale, 11-year-old Kingston and nine-year-old Zuma also enjoyed time with second dad.
Please fill in your e-mail so we can share with you our top stories!