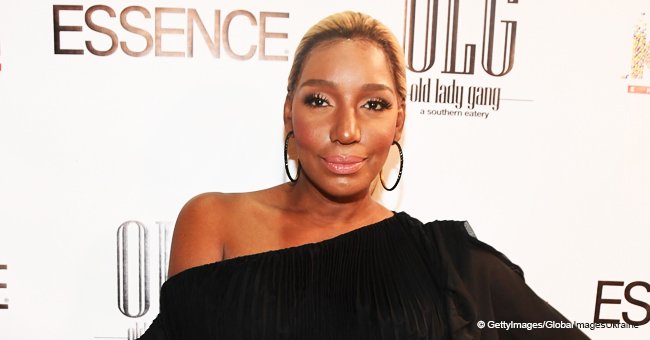 NeNe Leakes Rips off Cameraman's Shirt as She Has a Breakdown Sparked by Husband's Cancer Battle
Reality star NeNe Leakes had a meltdown on set and shocked fans and friends with her aggressive behavior.
Fans of reality star NeNe Leakes were astounded to see her snap on the air during the filming of "Real Housewives of Atlanta,"
The incident occurred after the reality star had to take her recently-released husband Gregg Leakes back to the hospital with a suspected blood clot in his leg.
"I'm not a devastated person – I'm not, I'm not,' NeNe sobbed. 'You know I don't break down in front of people. I love you and I'm so sorry."
CRACKING UNDER THE UNBEARABLE PRESSURE
Leaving her husband under observation, NeNe decided to go ahead with the "Bye Wig" party she's planned for her friends, but things went decidedly wrong.
Sensing she was at the end of her tether, Gregg called Marlo Hampton and asked to keep an eye on NeNe, but his plan backfired badly.
NeNe grabbed the cameraman, forcibly restraining him and tearing his shirt in the process.
NENE WAS AGGRESSIVE FROM THE WORD GO
Right from the beginning, NeNe was aggressive and argumentative, coming down hard on the pregnant Porsha Williams and Marlo for being late to the party. But worse was to come.
SCREAMING AT CLOSE FRIEND MARLO
NeNe then turned on Marlo, accusing her of pressuring her and pushing her with aggressive demands to know how she was doing in her constant texts:
"If you have a friend who's in pain and hurting, how do you come to them yelling and fussing? Marlo support me b—, don't f—ing fight me. I'm going through every pain. I am your sister, b—, I'm going with a lot of things."
OVER THE EDGE INTO PHYSICAL AGGRESSION
Things went from bad to worse when several of the guests insisted on seeing the closet NeNe had bragged about so often.
The ladies walked in over NeNe's objections, followed by the everpresent cameraman. And that was when the reality star snapped. NeNe grabbed the cameraman, forcibly restraining him and tearing his shirt in the process.
NeNe apologized and revealed that she was distraught over Gregg's situation, and she and Marlo made up.
NeNe will need all the support she can get from her friends in the difficult days ahead.
GREGG LEAKES' CANCER DIAGNOSIS
In June 2018 the Leakes were confronted with terrifying news: Gregg was suffering from stage 3 colon cancer.
The change in the family's life was considerable, with NeNe carrying most of the burden and shielding her two sons from the impact of their father's illness.
Gregg has apologized to his wife who has been taking the brunt of his anger and explained that having the disease has changed his behavior:
"We always hurt the ones we love because they allow us to hurt them rather than snap back. I'm tired of hurting my wife who is only trying to take good care of me and wants only the best for me too. She deserves much more for her hard efforts and tireless hours spent on me. I pray to God to get it together. She's done NO wrong. This is ALL on me. Cancer WILL change your Life."
NeNe has become her husband's carer and his pillar of strength in his battle against cancer.
In a related story, NeNe Leakes shared rare pictures of her youngest son Brentt and an emotional message on his 20th birthday.
Please fill in your e-mail so we can share with you our top stories!