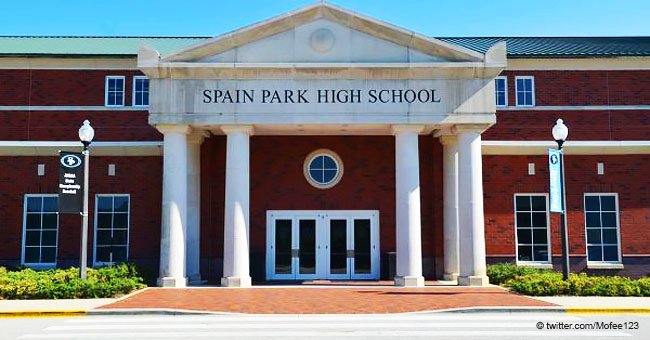 'You have to wait until they die off': Alabama Teenagers Call for Eradication of Black People
The video of a group of Alabama high schoolers chatting casually about their prejudices against Blacks and the Jewish people is horrifying the internet.
On March 3, 2019, a video was posted on Twitter and quickly went viral.
It showed a group of adolescents from Spain Park High School, in Hoover Alabama, and the content of their conversation is shocking the Internet.
"We just need n—ers gone. Mixed Oreos? What are you gonna do with them?"
TALKING ABOUT ERADICATING BLACKS
In the video, a group of obviously inebriated high schoolers is partying. Nothing new here. What is new and frightening is the content of the conversation.The clip opens with one young man asking:
"Without the Holocaust, what would the world be like?"
To which his friends respond:
"Jews would run the world! F–k n—ers, f–k Jews."
The students will not be censured since the incident did not take place inside the school.
ONE STUDENT SUGGESTS PLACING BLACKS IN CONCENTRATION CAMPS
A female student shouted that she wanted " n—ers gone" and another suggested placing Black people in concentration camps "until they die off." All of the students voiced their racist views quite openly, and with no trace of embarrassment or reticence, as if it was natural to harbor such beliefs.
THE SCHOOL WILL NOT BE PUNISHING THE STUDENTS
A spokesperson for Spain Park has expressed the school's repudiation of the views expressed by the students:
"We are exceptionally sad and disappointed that this would either be the attitude of some of our young people or whatever would prompt them to have such conversations."
However, the students will not be censured since the incident did not take place inside the school.
Spain Park High School has 1,600 students, of which 61 percent are white, 22 percent are black, 6 percent Asian, 6 percent Hispanic, and 5 percent mixed-race.
NORTH CAROLINA WOMAN FIRED AFTER RACIST RANT
A woman who harassed two sisters outside their home in Charlotte North Carolina has lost her job.
The woman, known only as Ms. Westwood accosted Leisa and Mary Garris in the parking lot where they were waiting for the arrival of AAA.
The woman told the sisters who are African American to leave because she paid a high rent for her apartment.
She went on to boast that she earned $125,000 a year, and kept calling the women "bitch" and asking where their "baby daddy" was.
After the video went viral, Ms. Westwood's boss, Patrick Paterno, the director of public relations for Charter Communications' Carolina region, issued a statement: repudiating her actions and her views and announcing that she had been fired.that she was fired.
In a related story, the victim of Ryanair racist incident breaks revealed she's in
'shock' after the video went viral.
Please fill in your e-mail so we can share with you our top stories!