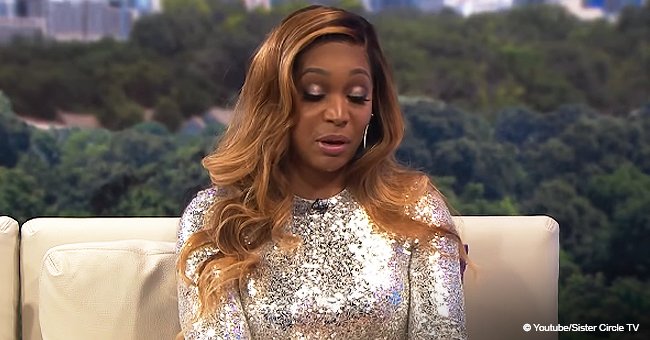 Marlo Hampton Grieves Brother's Death in Emotional Tribute after He Dies from a Brain Injury

Marlo Hampton is grieving the loss of a family member after her younger brother passed away due to brain injury. The reality TV star paid tribute to him through a loving Instagram post, and messages of condolences have poured in ever since.
Marlo reminisced about the life she lived with her little brother Curtis, whom she said drifted from her from time to time because of the problems life brought upon them. However, the reality TV star always tried to make up for lost time and the two shared many memories with one another.
In a tribute she shared about his death, Marlo said that the two of them shared an indescribable bond which she will cherish forever.
"Thank you to all my family, friends and #theHamptons for all your love and prayers. Yesterday at 6:04 am God decided he wanted my lil brother home with him. Curtis I [love] you more than words could ever say, we shared a bond that cannot be explained."
As for what Hampton is going to do after her brother's death, she said she was going to listen to all his favorite music: T-Pain, Goodie Mob, DMX, 8Ball, MJG while drinking an Olde English 800 beer, even if she doesn't like beer. To put it in her words,
"I just want to feel close to you."
GRIEVING THE LOSS OF A LOVED ONE
Another reality TV family is mourning the death of their loved one, this time because of a tragic car accident. T.I.'s sister, Precious Harris, was announced dead at 66-years-old after suffering from complications since her accident.
Precious was fighting for her life for a week at the hospital, but in the end, succumbed to death. Her family proceeded to share heartwarming tributes about the kind soul.
T.I. was extremely close to his older sister, as she would appear on his reality TV shows and they would constantly talk on the phone. Bidding her goodbye, the rapper kept his message short and sweet by writing:
"I love you sis... we can't thank you enough. #MyBiggestFan"
It's been a rough couple of weeks for our reality TV stars who've recently lost loved ones, but being the public figures that they are, they've learned to have the strength and courage to accept the things they cannot change and find peace in the fact that their loved ones are now peacefully resting in heaven.
May Curtis and Precious Rest In Peace. a
Please fill in your e-mail so we can share with you our top stories!