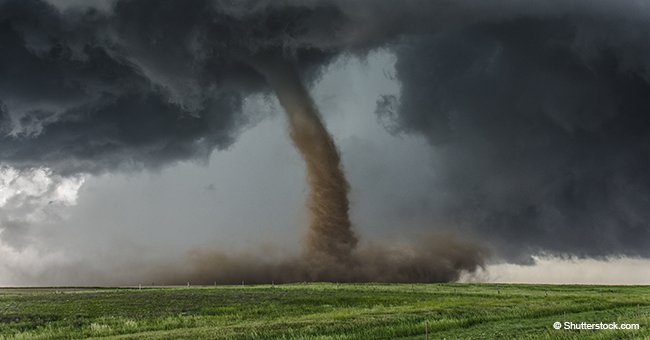 Four Children Identified among 23 Killed in Alabama Tornado Tragedy
Alabama is in a terrible state after a destructive tornado swept through Lee County claimed the lives of four young children and nineteen others.
Tornadoes, one of the most feared natural disasters in the world swept through the peaceful state of Alabama, claiming the lives of at least twenty-three residents. Jay Jones, a sheriff of Lee County, Alabama revealed that search and rescue efforts are underway to help the Beauregard community. The officer also said he fears the death toll could rise.
As of 1:15 p.m. on Monday, Jones announced that the death toll remained at twenty-three. This unfortunate incident led to the instant death of twenty-two people, and one person later gave up the ghost at the hospital. Two of the victims that stood out were Taylor Thornton and Armando "AJ" Hernandez.
AJ Hernandez, a six-year-old boy, was among those who have been confirmed dead. His mother, Kayla Melton reached out to friends and the public, begging for help in finding her son who was last seen around the area. The young boy was later confirmed dead, to the despair of his loved ones.
Just like AJ, Taylor Thornton's death was also an unfortunate one. The ten-year-old was a fourth grader who was described by family and friends as the perfect example of a child of God. Taylor's parents, Ashley and David Thornton mourned their daughter and were comforted by the presence of family friends that came to sympathize with them.
A GoFundMe account was made to fund the funeral expenses, and the fundraiser has got about $21,000 on Monday afternoon. It is crystal clear that the storm destroyed more than properties; it also ripped apart the hearts of the families that were affected.
The state of Alabama is located in the Southeastern part of the U.S. and is frequently flooded with Tornados and wild winds. The storms can get as bad as an "EF4" tornado! This is the most dangerous and destructive type of hurricane. The last record of this type of wind in Alabama apart from the one that occurred some hours ago was in the spring of 2011. Year after year, the dreaded natural disaster doesn't fail to pay its visit the state's residents, but this year's edition is the most frustrating one yet.
Please fill in your e-mail so we can share with you our top stories!