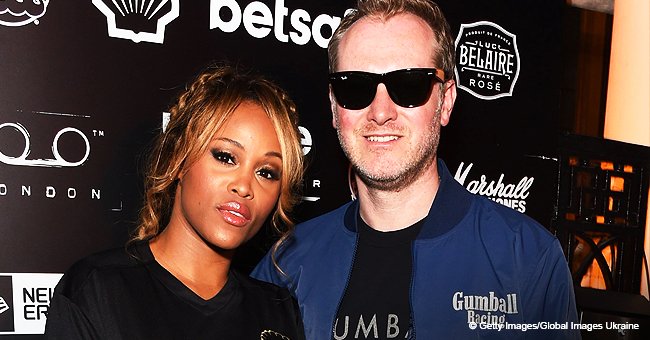 Eve Explains How Healing Herself Helped Her Find Happiness and True Love Amid Dark Times
Eve has had a lot on her plate throughout decades in the entertainment industry that sometimes, it got the best of her. In a recent interview, she revealed how healing herself has helped her find true love and happiness, something that she thought was once impossible to find during her lowest times.
Eve sat down with ESSENCE for their 100th "Yes Girl!" podcast episode, and it was here that she revealed a little bit more about finding happiness and love with her husband, Gumball 3000 founder Maximillion Cooper.
When she met her future husband, she was already feeling the growing pains of being in the industry for so long. In fact, it was during that same time she decided to go on hiatus, taking a step back to discover herself and who she wants to be.
"When I made the decision to kind of discover myself and figure out who I want to be as a woman, I met my husband."
While people often think it wouldn't be ideal to date while trying to find one's self, Eve thought the timing was perfect. She admits that she's not one to be romantic, but in Cooper's case, she knows that he is her "homie."
"He is my best friend, and I think for myself, I think I just learned to be happy. Give yourself happiness, give yourself permission."
Before Max, Eve revealed she was in such a toxic relationship that it almost led her to a deep and dark depressive stage. Although she was engaged, she said she never stopped to ask for the "core things."
"We had a dope life, but he was a terrible person. He was really poisonous to me as a person, but I didn't ask for the love and respect. I think it's all about being internal too. Just do the work on yourself, and everything else. "
Now, it's been a good four years since Max and Eve have gotten married, and both of them are happier and healthier together. They are a match made in heaven, and it's great to see both of them in such a good place in their lives.
Please fill in your e-mail so we can share with you our top stories!