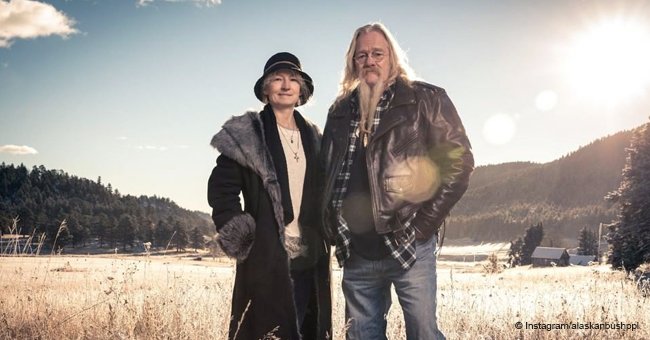 'Alaskan Bush People' Family Opens up about New Life in Washington after Ami's Cancer Battle
The Browns have left Alaska due to Ami's cancer crisis hoping the new life back on the grid will lead to complete and total healing.
Billy and Ami Brown, originally from Texas, were married in 1979. They chose a back-to-the-land lifestyle for their family and moved to Alaska to raise their family of seven kids.
Living a life deep in the Alaskan wilderness where survival was the norm due to harsh weather conditions and limited contact with the outside world, the family had a simple life that made them stick together. They often referred to themselves as a "wolf pack".
Ami was diagnosed with advanced lung cancer and given only a three percent chance of survival in 2017. So the family was faced with a big decision to leave their Alaskan outpost which they christened "Browntown" and move to Southern California to allow Ami access to medical care.
She went through rounds of chemotherapy and radiation which hit her body hard. She lost so much during her treatment that her weight hit a low point of 77 pounds. Ami's son Matt described the experience,
"It's kind of like the world has been shaken up. I'd say the hardest part for me is the same as the rest of the family: watching mom in pain."
The family was blessed with good news as Ami was cleared of cancer the following year. They purchased a 435-acre property in the North Cascade Mountains of Washington State. While the transition from Alaska to Washington brought them many challenges, today they have fallen in love with their new home which they call North Star Ranch.
With her health still under observation, Ami has to keep in constant touch with her doctors because they were not able to find out where her cancer started which gives the possibility of it returning at some point.
Of the experience, Ami says,
"It's almost like being born again and starting life a new. The good Lord has given me a second chance."
Please fill in your e-mail so we can share with you our top stories!