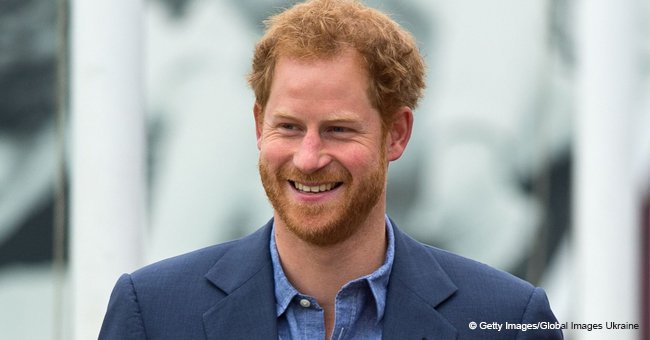 Prince Harry Reportedly Jokes about the Outcome of Having 'More Than Two' Babies
Prince Harry is full of jokes regarding the upcoming birth of his firstborn during a day of celebration at Buckingham Palace.
On Tuesday, March 5, royals and guests attended a reception at Buckingham Palace to honor the 50th anniversary of Prince Charles' investiture as the Prince of Wales.
The event brought Kate and Meghan together in public for the first time since Christmas at Sandringham. With their busy schedules, both Duchess's have their royal duties and families to attend to.
During the course of the reception, Prince Harry had a lighthearted conversation with the Falklands War veteran Simon Western after the pair discussed new laser treatment to better the appearance of scar tissue and methods of wound healing.
The former Welsh Guard was on his ship when an Argentine missile struck while in the Falklands. As a result, he suffered burns over 47% of his face and body.
Prince Harry teased Simon about the Six Nations rugby match between Wales and England last month. As a retort, the 57-year-old vet joked with Prince Harry about the lack of sleep he'd be getting as the dad of a newborn and said:
"I warned him and the Duchess it serves him right as they will be getting plenty of sleepless nights when the baby is born. He said if they have any more than two it will serve him right."
Prince Harry and Meghan recently paid a visit to Morocco on a three-day royal tour. It did not take long before his charismatic and sense of humor came out again.
While at a boarding house in support of female education in rural communities, Education For All, one of the teachers congratulated the couple on the pregnancy. But Harry was quick with his wit as he turned to Meghan and asked, "Wait, you're pregnant?"
Laughingly Megan replied, "Surprise!" Acting like he just found out about her pregnancy he pushed it a step further and asked, "Is it mine?" Everyone doubled over laughing at the intended humor, but the pair may not be laughing for long as Meghan's due date is said to be next month.
Media surrounding Meghan's pregnancy and the alleged feud between her and Kate reached the point where the Palace published a Code of Conduct which anyone that wants to interact on their social media sites should follow.
Offensive comments and messages of racial and sexist nature against Meghan and Kate got out of control, and the Royals want to create a safe environment for their followers to interact in.
Reportedly the royal couple doesn't know the sex of the baby as per royal custom and therefore haven't picked a name yet, and if they have decided on possible final options, it has not been made public. However, Prince Harry already has the cutest nickname for his unborn child.
Please fill in your e-mail so we can share with you our top stories!