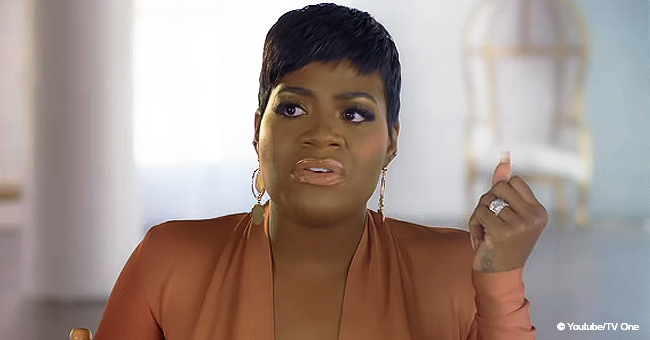 'The Streets Was Going to Give It to Me,' Fantasia Reveals Why She Left the Church at a Young Age

There was a time when secular-turned-gospel singer Fantasia Barrino turned her back on the church. In the season premiere of TV One's "Uncensored," the singer reveals why.
Fantasia Barrino is all about singing praises to the Lord ever since she decided to devote her music to the gospel sound. However, she recently revealed there was a moment in her life when she walked away from the church to seek her own pleasures.
Barrino opened up in the latest installment of "Uncensored," recalling a part of her life when she turned back on her faith. Due to her beautiful voice, she recalled singing in church at a young age but eventually being ridiculed for it. She began to question, "do I want to be this girl?" and "that brought on the insecurity," she adds.
"I wanted to fit in. I wanted to be loved. And I felt like the streets was gonna give it to me."
Despite her growing self-doubt from being mocked, she sang 'til 9th grade. But because she was a teenager, she gave in to an inner calling that prompted her to flee the house of God.
"I didn't want to be that girl sitting over here in the church and blessing people. 'I just, I don't wanna hear no more of that, I just wanna rebel now,'" she recalled.
At that point, Barrino sought comfort in other boys, hung out in the streets, went clubbing, engaged in drinking and smoking, and even got kicked out of school.
"I started seeking attention from the wrong guys. Dressing the way I never would dress. By 9th grade, that was it for me. I said that's it. I'm out."
Her reason for breaking away she said was, "I wanted to fit in. I wanted to be loved. And I felt like the streets was going to give it to me."
Despite her mother's urging to lead her back to the right path, Barrino felt like she just wanted to live her life not any different from other people.
"I didn't wanna be special. Not have that responsibility on my life of blessing people, and living up to people's expectations. I just gave up."
But Barrino would later learn that she was wrong. She realized that she was nowhere without her faith in her life.
"When I was in the streets, though, I was like, yo something don't feel right. If I don't stay connected to the church it might get me. Me staying connected to the church was my only hope of feeling like I wasn't going to die."
As we all know, Barrino is now a firm believer in the power of the church. In 2015, she began to focus more on writing gospel music. And by 2016, she ringed in the New Year singing only praises to the Lord during a New Year's Eve performance at the Triumph Church in Detroit, Michigan. She told her audience that she declined the offer for her to sing secular songs that night and reasoned, "that's not what the Lord told me to do. I have to be obedient."
Barrino's faith is strong. In fact, she relied on that same faith when she prayed for her brother Xavier Barrino who was badly injured in a motorcycle accident in 2017. Against all odds and with the help of prayers, Xavier made a miraculous recovery. Even when doctors predicted he would never walk again, he eventually managed to get up and take his first steps.
Barrino certainly has every reason to devote her talent to the Lord with all the blessings she's been receiving. She may have swayed at one point in her life, but she very well makes up for it with the life she lives now.
Please fill in your e-mail so we can share with you our top stories!