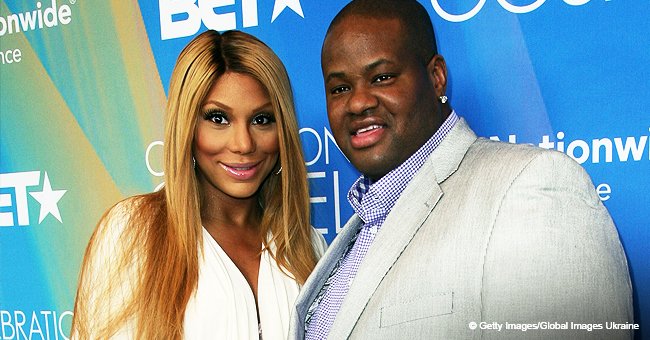 Tamar Braxton Spills New Details about Her Man and Their Relationship on Wendy Williams' Show
Tamar Braxton recently guested on "The Wendy Williams Show," and she showed once again that she is an open book with nothing to hide. The star revealed details about her relationship with her new man, after sharing that she and her ex-husband are in good terms.
One of Wendy Williams' first guests since being back on her show is Tamar Braxton, a loyal friend of the show. During her talk with the talk show host, she revealed that she is happily in love with a new man, and is currently in the works for a new reality spin-off show of her own.
Braxton has been a staple in "Braxton Family Values" with the rest of her family, and now it seems she is ready to step it up a notch. This is all thanks to her budding relationship with a man whom he calls "T'Challa." Unfortunately for her fans, it seems like they won't be seeing a lot of this mystery man in the new show, as he is a very private person.
"He doesn't jump in front of the camera, he has no desire to be. He's in finance and not mine honey."
As for whether or not she's planning to get married to T'Challa in the future, she says that although she'd love to have a bigger family, she has fertility issues and leaves it up to God.
A NEW BEGINNING FOR TAMAR
To prove her "great" relationship with her ex-husband Vincent Herbert, the recent "Celebrity Big Brother" winner revealed that fans will most definitely see Vince in the show because they co-parent their son Logan.
"Vince and I are not enemies. You know what I mean? We co-parent very well. In 2019, you have to grow up at some point, I'll be 42 later on this month."
With Tamar's personal and professional lives in complete harmony this year, we just can't wait to see what she's about to cook up with everyone around her.
Please fill in your e-mail so we can share with you our top stories!