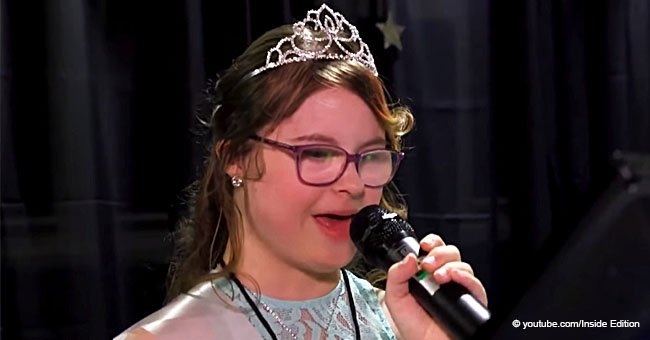 Girl with Down Syndrome Is a Real Prom Queen as She Dances to Tim Tebow's 'Night to Shine'
15-year-old Mary Faith Musella has a grand time at Tim Tebow's "Night to Shine" prom experience dedicated to teens with special needs.
Tim Tebow is on a mission "to bring faith, hope, and love to those needing a brighter day in their darkest hour of need." Raised in a missionary family, Tebow grew up learning the importance of God's word, and the value of giving back and making a difference in the lives of others.
One of the ministries of the Tim Tebow Foundation is the "Night to Shine" experience which is meant to celebrate people with special needs. And this year was the ministry's fifth anniversary which they celebrated with the help of 655 churches that hosted the prom night experience around the world.
Mary Faith had the time of her life at the Night to Shine event in her town of Long Island, New York.
She is a typical 15-year-old who loves to sing and dance. She also has Down syndrome. Her mom, Tamara Musella shared that her daughter is much like kids her age, saying,
"She is a thunderbolt and sunshine at the same time."
Musella adds,
"To give them a night to shine like this, to be the kings and queens, to be in the spotlight, it gives them something to cherish."
Meanwhile, in Tulsa, Oklahoma, Pastor Joel Thompson with the help of the "Night to Shine" ministry, prepared to welcome 325 guests with special needs to their first prom, treating each of them like kings and queens. Thompson said his goal was to make people feel loved and give them a sense of belonging.
Kimberly Myers, mom to twins Molly and Meghan, who both have Down Syndrome. They missed their own junior prom at their school, so Kimberly said they were thrilled to hear they were given a chance to attend their first prom. It was a dream come true experience.
Please fill in your e-mail so we can share with you our top stories!