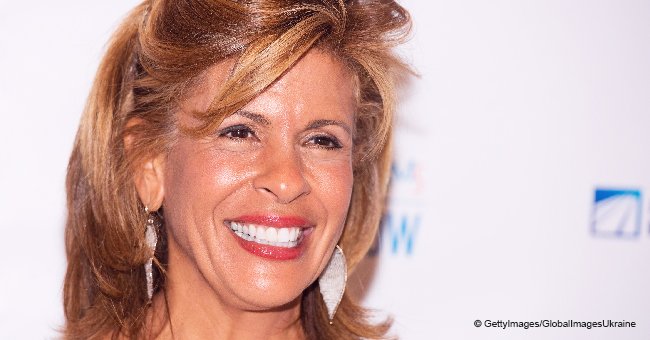 Hoda Kotb Talks Waking up at 3:15 a.m. And Drinking Wine in the Morning

Hoda Kotb, the "Today Show" host, may sip wine with her co-host, Kathie Lee Gifford while on the job but it's not all rosy for the star as she starts her day at 3 am.
In a recent interview with People, she explains how a typical day in her life goes.
The talk show host who lives in New York with her partner Joel and their daughter, Haley Joy, says she has two separate alarms; one goes off at 3 am while the other at 3:15 am.
She joked about hitting the snooze button when the alarm rings, "don't do it," she said:
"you wanna do it, you think that ten minutes is going to be great. It's never good."
She explains that she moves at that instant and does not "linger." After her shower, she puts on some candles and plays cool music. She emphasizes on taking a bottle of water.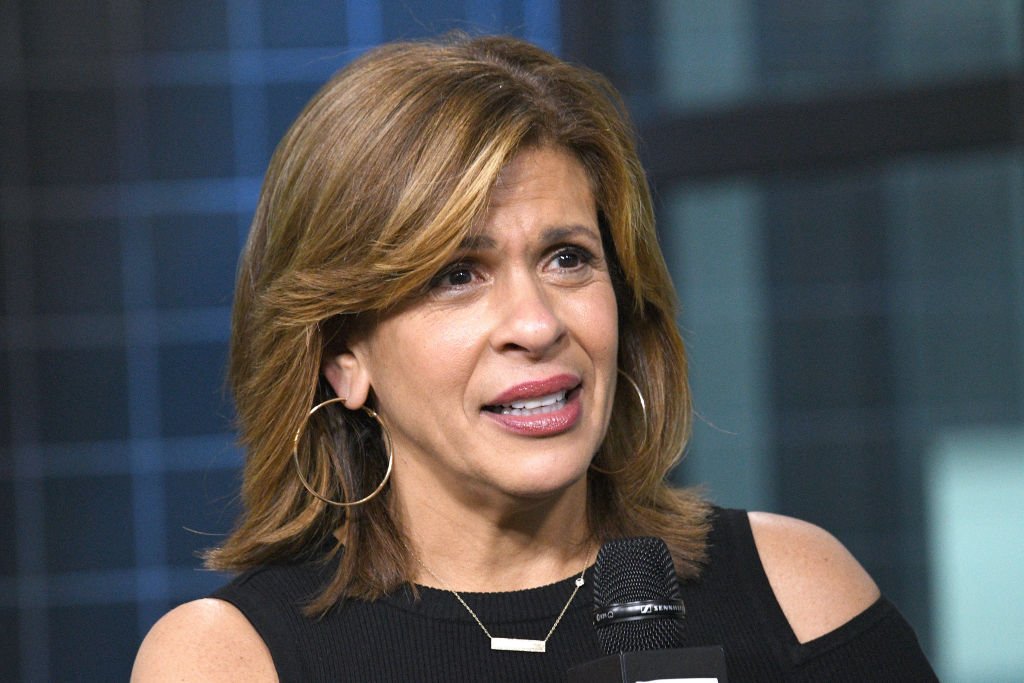 Hoda Kotb visits Build series to discuss her new book | Photo: Getty Images
And one thing Hoda doesn't joke with, whether she's running late or she has all the time in the world is picking up her journal right from the top of her head, she writes three things she is grateful for and also one astonishing thing that happened to her the previous day.
Then she grabs a cup of coffee, and she's off to Starbucks! Everyone loves some Starbucks breakfast, egg bites are her favorite; they may be saturated with sodium, according to her mum but she couldn't care less.
Juggling her insanely tight schedule is clearly not easy.
Once she arrives at work, the mother of one goes straight into the business for the day, she co-hosts "Today show" with Savannah Guthrie. She has since taken the position as the main co-anchor of the full morning programs.
When asked about what it feels like to drink wine at 10 in the morning on the job, all she had to say was to -
"just let it flow, baby."
But it is not the same feeling for new co-host, Jenna Bush Hager.
Jenna says her mom, Laura Bush, former First Lady, does not like the idea of drinking during the day.
"My mom judges, just so you know,"
Hoda's workload doesn't stop there.
She is currently working on releasing her second picture book for children, and it focuses on being thankful for the things we have; both the big and small. This is in the wake of her first New York Times bestselling book — I've Loved You Since Forever.
The mother of one tells People that after a long day, seeing Haley brings a warm feeling to her.
Some celebrities let their hair down by going on expensive vacations, going out with friends, having drinks and stuff.
For Hoda Kotb all she needs is her phone tucked far away, and one look at her baby girl, Haley and she realizes
"this is it. This is what matters. What was I worried about?"
Please fill in your e-mail so we can share with you our top stories!