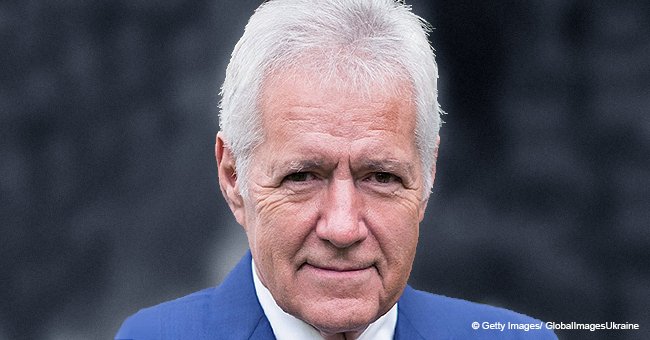 Alex Trebek's Prognosis 'Is Not Very Encouraging' as Stage 4 Cancer Is Not Technically Curable

When the man synonymous with "Jeopardy!" shared news of his cancer diagnosis via a video message, he vowed to stay positive while being realistic about his prognosis.
When Alex Trebek announced his diagnosis of stage four pancreatic cancer, it came as a shock to everyone. As he said during his video message, pancreatic cancer's "prognosis for this is not very encouraging but will keep fighting as he said:
"But I'm going to fight this, and I'm going to keep working, and with the love and support from my family and friends and with the help of your prayers also, I plan to beat the low survival rate statistics for this disease."
The chief of Mount Sinai Hospital's surgical oncology division, Daniel M. Labow, MD, spoke with The Post about the prognosis for pancreatic cancer:
"Unfortunately, the prognosis is poor for patients with stage 4 pancreatic cancer. In general, five-year survival rates are between 5 and 10 percent."
According to Daniel the average time a stage 4 patient like Alex has is about a year. Factors that can add or subtract to that time include one's reaction to the chemotherapy treatment and general state of health.
However, Daniel stressed that pancreatic cancer is treatable but technically not "curable," even if the response to chemotherapy is good.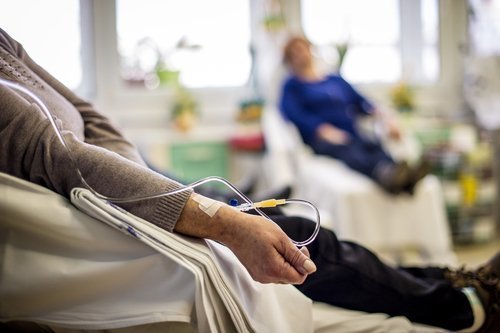 Cancer patients receiving chemotherapy in the hospital.| Photo: Shutterstock
There are four stages of cancer, technically one can say 5, as it ranges from 0 (only abnormal cells present) to stage 4 being the most severe and advanced, and also implies that cancer has metastasized to other parts of the body.
The earlier cancer is caught, the more likely you are to live longer, as it would be easier to treat. But pancreatic cancer often goes undetected until it has already reached stages 3 or 4.
Because of the location of the pancreas in the body, a mass has the space to grow for some time before it starts to cause any symptoms. For this reason, Daniel added that most patients with this particular type of cancer "succumb to the disease," but that there "can be long-term survival" for fortunate patients.
During a sit down with Lisa Hughes and David Wade, Dr. Mallika Marshall explained that the pancreas is responsible for the production of hormones that stimulates the production of gastrointestinal juices which breaks down the food we eat.
Nicely tucked in behind the stomach it is out of the way of other organs which allow cancer to grow undetected for some time before it's usually found.
Depending on the size and location of the tumor on the pancreas, it can cause different symptoms. It can cause back pain, jaundice, stomach pain, depression, fatigue and a whole other range of symptoms which also makes it hard to detect, as many other benign things can cause most of the above symptoms.
Treatments available include surgery, chemotherapy, radiation therapy and in some cases newer types of immune therapies can be used.
Recently the Jeopardy! host for the last 34 years shared the one thing in life he regrets.
Please fill in your e-mail so we can share with you our top stories!