Woman, 72, Finally Marries Boyfriend, 74, after Continuously Rejecting His Proposals for 43 Years
Pauline Young and Colin Jones got married on Valentine's day. Their love story is a fascinating one that has piqued the interest of netizens.
The duo has been together for well over four decades. Their love has kept them going for some 43 years during which they raised their five children (all products of their previous relationships) together.
According to reports, every time Jones tried to officiate the union through marriage, Pauline would blatantly refuse. It went on for years with Collins continually popping the question every year! 
FOX NEWS: Woman, 72, weds boyfriend, 74, after rejecting his proposals for 43 years pic.twitter.com/cXADqpnIos

— Tonya Nella (@tonya_nella) March 6, 2019
The 74-year-old said:
"I had given up all hope of us getting married. I thought it would never ever happen."
Now aged 72, Pauline finally had a change of mind and asked Collins to marry her last year in December! Of course, he said the big YES! An excited Jones told of his reaction to Pauline's unexpected move saying:
"When Pauline asked me, I almost fell off the bed. I'd been asking her all this time so now she was asking me, I said, 'Of course I will.'"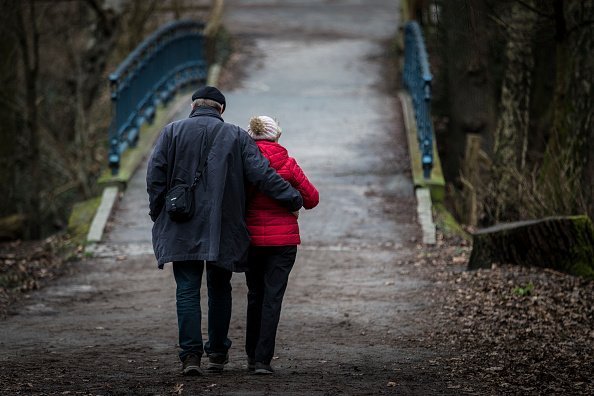 Their first meeting was a long time ago in 1976 when they were on an outing with their children. The duo, who have remained together ever since described the meeting as love at first sight. They have spent their time together growing their family and even started businesses together. 
They started a cabinet-making business in Wales for 30 years, before their move to Malta to run a "bed and breakfast.
They encountered a hurdle three years ago after Young became diagnosed with a neurodegenerative disease which gradually destroys the corticobasal structure of the brain.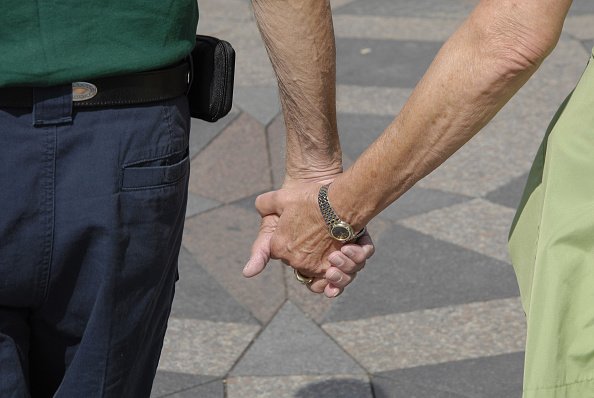 The condition caused her to get moved to a nursing care home where a dedicated Jones frequently visits her every two weeks. It was on one of such visits that Pauline popped the question.
The wedding ceremony was an informal one and had the bride perfectly dressed and made up for the occasion. Her wheelchair even got decorated with flowers.
They may be well into their years, but they are proof that it is never too late. The joy on both of their faces is indeed heartwarming.
It is no wonder that they are making headlines because even with Pauline's health decline, Jones has shown even more care and love to her also as he strives to continue their business.
Theirs is the kind of love many pray to have.