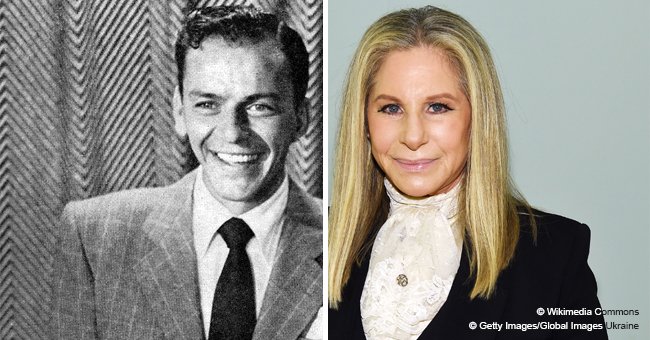 Frank Sinatra Once Recorded a Duet with Barbra Streisand and Her Emotional Performance Is Golden
The two outstanding performers, Frank Sinatra and Barbra Streisand, came together to produce an astounding piece of music, and it was a success.
Everyone knows Barbra Streisand, a talented singer, songwriter, artist and filmmaker, who has achieved numerous feats in the entertainment industry. Her career, which has lasted up to six decades, has had her decorated with many prestigious awards. She is one of few persons to have received an Emmy, a Grammy, an Oscar, and a Tony award.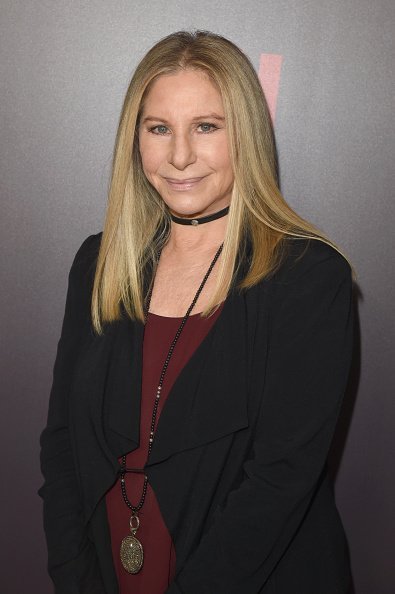 Barbra Streisand at Netflix's FYSEE in Los Angeles, California | Photo: Getty Images
While producing hits of her own, Streisand has also collaborated with many other established artists, like Andrea Bocelli, Celine Dion and a host of others.
One of her most famous and heart-warming recordings was with favorite American singer, Frank Sinatra. The collaboration came to limelight when Sinatra's "Duets" album was released in 1993 to a lot of positive reviews.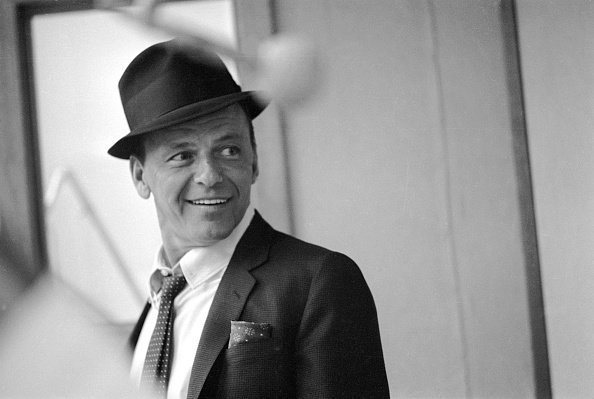 Frank Sinatra at a recording session for 'Come Blow Your Horn', Hollywood, California | Photo: Getty Images
"Duets" was a compilation of songs that featured Sinatra singing with other, often younger, artists. It was his only album, to date, that went triple platinum. His duet with Streisand titled "I've Got a Crush on You" is one of the most astounding pieces on the album.
Although Streisand originally intended to sing the song written by George and Ira Gershwinalone, but when an opportunity to sing with the great Sinatra reared its head, she definitely could not pass it up.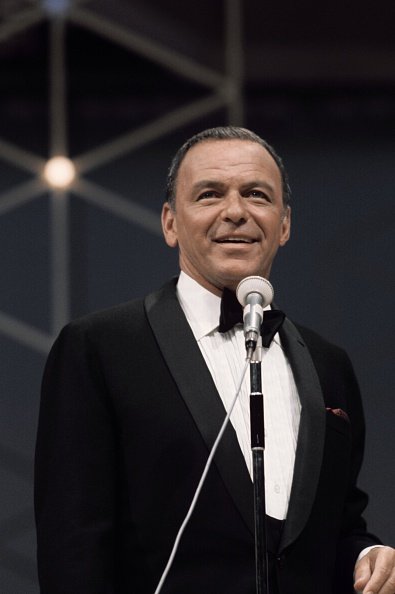 Frank Sinatra in Los Angeles, California | Photo: Getty Images
For most of the songs on the album, and "I've Got a Crush on You" is not an exception, the artists did not get together to record the vocals. The guest singers were to sing along to Sinatra's pre-recorded vocals.
Regardless, for this record, both Sinatra and Streisand were able to add personal touches to the music, with Barbra singing "You make me blush, Francis" and Sinatra revising his pre-recorded vocals, adding "I have got a crush, my Barbra, on you," thus creating a beautiful piece of music.
There are some known facts about Sinatra. For one, he had a bad boy image. This was fuelled by a mugshot way back in 1938, for an incident at a club. One of his girlfriends had attacked his to-be-wife. He had also been arrested for seduction and adultery.
Sinatra also had an FBI file on him. He was being investigated for paying doctors to declare him unfit, in a bid to avoid serving in the armed forces.
The star also attempted suicide multiple times. When attention turned away from him in the 1950, he got so low. After witnessing a mob of girls trying to see the new star, Eddie Fisher, in concert, he went to his apartment, put his head on the stove and turned on the gas. He was found just in time by his manager.
He had also attempted suicide due to issues faced in his relationship with Ava Gardner.
Please fill in your e-mail so we can share with you our top stories!