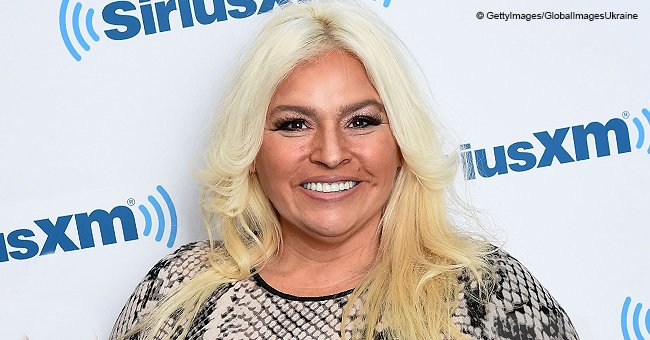 Beth Chapman Claimes That She Will Continue At 'Full Trottle' during the Time She Has Left
Beth Chapman doesn't seem to have any intention of slowing down as she recently claimed that she would keep doing whatever she wanted despite being sick.
Ever since she found out that her throat cancer had returned, back in November of 2018, Beth has been using social media to share several positive messages.
The most recent one was sent through her official Facebook account and served both as a bold statement and a tribute to her loyal husband Duane "Dog" Chapman.
TOO HAPPY TO WORRY
The 51-year-old shared a picture of herself with Duane and the two can be seen snuggling, with the latter kissing Beth's cheek as she enjoys the moment with her eyes closed and arms wrapped around him.
Under the sweet picture, Beth wrote that she was very happy to be out on the road catching "bad guys" and making memories, adding that life is too short to worry about any background noise.
A REBEL TO THE VERY END
"I so love you my [sic] darlin I know [sic] your worried about me but let's just be real, I'm keeping up with you Duane Lee Chapman I know [sic] u know I'm gonna do whatever I wanna do with the time we have left we're gonna go full throttle sick or not here we come again."
Beth Chapman, Facebook, March 9, 2019
The two bounty hunters are currently filming their brand new show, "Dog's Most Wanted," and have been quite busing tracking down those who break the law.
ALWAYS TOGETHER
They even managed to capture Jinel Sexton, a 39-year-old man accused of rape and sexual battery of a minor. Duane and Beth caught Sexton in Louisiana, where he was hiding from the police.
Whether they're catching criminals or fighting cancer, the truth is that Beth and Duane are always there for each other and the love between them is palpable on each picture shared on social media.
Please fill in your e-mail so we can share with you our top stories!