Matt Damon and Luciana Barroso Have 4 Beautiful Daughters - Meet All of Them
The only thorn among the roses, Matt Damon, cherishes life with his gorgeous wife and their four pretty daughters.
The award-winning actor, writer, and producer Matt Damon is living the dream. He has a successful career, has made a fantastic set of A-list friends, and most important to him, has a happy family life
Matt Damon will host #SNL on Dec. 15 with musical guests @MarkRonson and @MileyCyrus pic.twitter.com/QR8rZqBkjI

— The Hollywood Reporter (@THR) November 26, 2018
He fell in love with his wife Luciana Barroso in 2003 while filming in Miami. They tied the knot in 2005 and since then have been busy raising four girls, Alexia, Isabella, Gia, and Stella.  
Speaking of the girls, Matt even got tattoos of their names as a way to honor them! The tattoo artist shared photos of the piece on Instagram, showing that Alexia's name was on above the rest, then Isabella's, Gia, and finally, Stella's. 
Matt Damon's entire family attended his second 'fake graduation' https://t.co/48esXuqFc6 pic.twitter.com/Q3RW0l4g2y

— Boston.com (@BostonDotCom) June 3, 2016
Luciana, previously married, had Alexia in 1999. Matt, however, has gotten very close to his stepdaughter and treats her like his own. According to Arbello Barroso, Luciana's ex-husband and biological father of Alexia, 
"I could not possibly have asked for a better stepfather for my daughter than Matt. He treats Alexia like she is his own flesh and blood. Matt has been an absolute blessing for my daughter."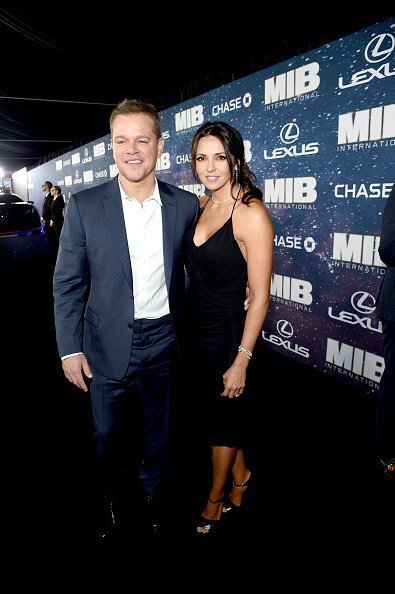 Alexia has taken an interest in acting. She worked with Matt on the Cameron Crowe film, "We Bought a Zoo" in 2011.
As a father Matt tries his best to give his girls a grounded view of the world. Living in New York was a choice they made to expose the kids to the world right in their neighborhood, by seeing different people from different backgrounds, and even hearing different languages.
Matt Damon and his gorgeous wife Luciana Barroso at the #Oscars pic.twitter.com/01CUkH6cc6

— InStyle (@InStyle) February 27, 2017
He also hopes to bring them when they are older on immersion trips where the girls will visit developing countries and learn about the lives of others in poverty.
He calls his wife, Luciana, his soulmate and they have a rule about being apart as a family.  They have committed to the idea of not being apart for more than two weeks at a time.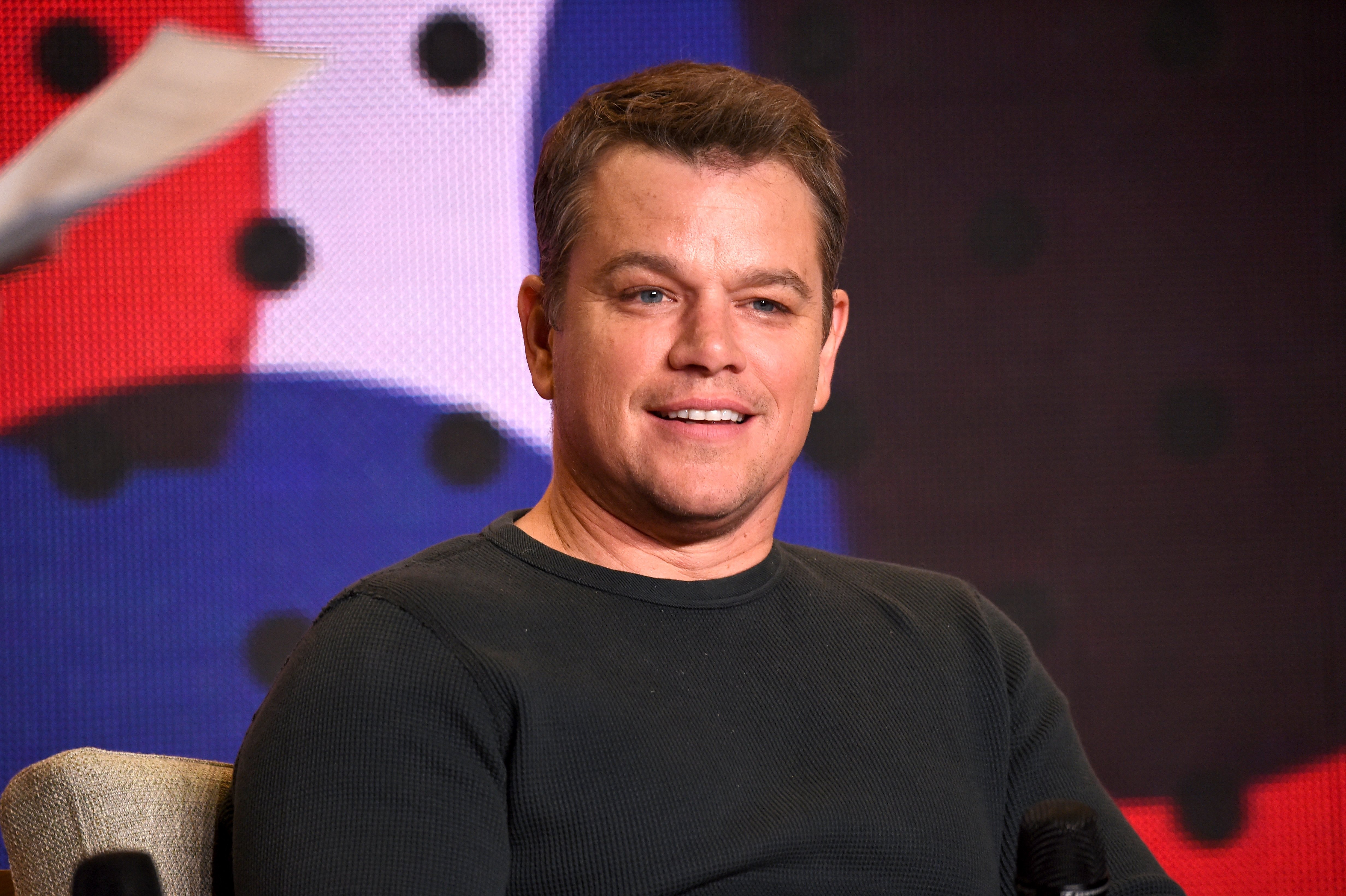 Matt reflects on the family life he has created with his wife, saying,
"The way I feel about my family wasn't something I expected. I knew I was going to love being a father and a husband.  People who were already parents would tell me 'It's great!' 'It's wonderful!' But I don't think you can really appreciate it until you experience it for yourself. It's really quite something."