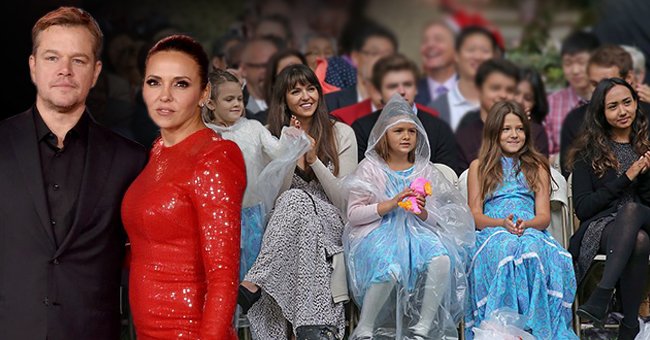 Getty Images
Matt Damon and Luciana Barroso Have 4 Beautiful Daughters – Meet All of Them

The only thorn among the roses, Matt Damon cherishes life with his gorgeous wife and their four pretty daughters.
The award-winning actor, writer, and producer Matt Damon is living the dream. He has a successful career, has made a fantastic set of A-list friends, and, most important to him, has a happy family life.
Damon is an award-winning actor who starred in multiple blockbuster movies. He starred in "Good Will Hunting," "The Adjustment Bureau," the "Ocean's Eleven" series, and the "Jason Bourne" movies.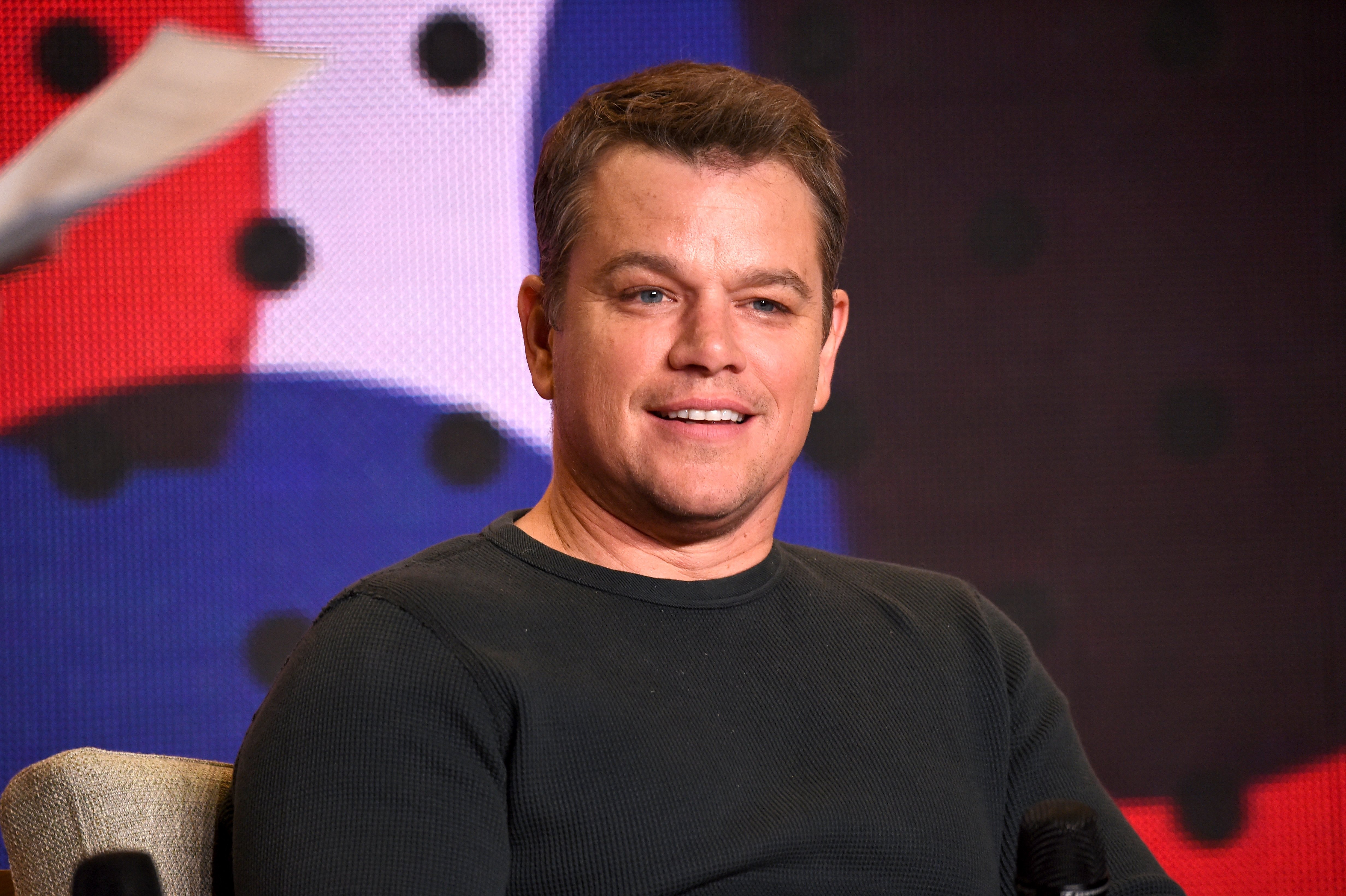 Matt Damon on September 10, 2017 in Toronto, Canada | Source: Getty Images
HIS EARLY YEARS
Born Matthew Paige Damon on October 8, 1970, the actor was originally from Massachusetts. His father worked in finance and real estate, while his mom was a professor in early childhood education.
At 10 years old, Damon met a man two blocks down the road: Ben Affleck. They soon became friends, growing up together. They attended the Cambridge Rindge & Latin School, where notable alumni include E.E. Cummings, Leroy Anderson, and Patrick Ewing.
PURSUING ACTING
While in high school, Damon developed a love for acting. Although he studied English at Harvard University, he dropped out to pursue his career. He debuted in "Mystic Pizza" at 18 years old in 1988, before getting his big breaks in the '90s.
Through the years, he continued working on high-profile projects. His movie "Bourne Ultimatum" once had the largest August opening weekend in movie history, earning an estimated $70.2 million in the US and Canada.
HIS RELATIONSHIP
He fell in love with his wife Luciana Barroso in 2003 while filming in Miami. They tied the knot in 2005 and have been busy raising four girls, Alexia, Isabella, Gia, and Stella.
To show his love for his daughters, Damon got tattoos of their names. The tattoo artist shared photos of the piece on Instagram.
HIS STEPDAUGHTER ALEXIA
Barroso was previously married, and she had Alexia in 1999. Damon, however, has gotten very close to his stepdaughter and treats her like his own. According to Arbello Barroso, Luciana's ex-husband and biological father of Alexia:
"I could not possibly have asked for a better stepfather for my daughter than Matt. He treats Alexia like she is his own flesh and blood."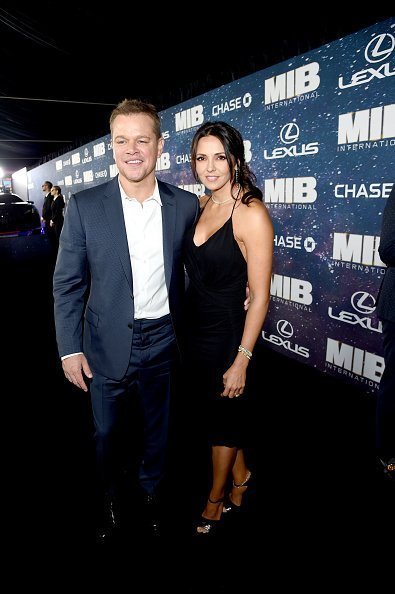 Matt Damon and Luciana Barroso on June 11, 2019 in New York City | Source: Getty Images
HIS BOND WITH HIS DAUGHTERS
Alexia has taken an interest in acting. She worked with Matt on the Cameron Crowe film, "We Bought a Zoo," in 2011.
As a father, the actor tries his best to give his girls a grounded view of the world. Living in New York was a choice they made to expose the kids to the world right in their neighborhood by seeing different people from different backgrounds and hearing different languages.
IMMERSING THEM IN THE WORLD
He also hopes to bring them on immersion trips when they are older. These trips will have them learn about developing countries and the lives of those who live there.
Meanwhile, Damon calls Barroso his soulmate, and they have a rule about being apart as a family for them to stay close. They have committed to the idea of not being apart for more than two weeks at a time.
THEIR DAD, THE SUPERSTAR
Damon's children know that he is a movie star. However, they make sure to keep him humble. The actor once revealed that one of his daughters has rules about his movies that she'd watch.
According to the actor, his daughter Isabella refuses to see "Good Will Hunting." In fact, she doesn't want to see any movies that he's in that she thinks might be good.
Ultimately, the family is a tight-knit unit that supports each other regardless of the situation. In fact, Damon brings his family along when he needs to film in other countries so as not to be apart for long.
Please fill in your e-mail so we can share with you our top stories!