Donald Trump Signing Bibles during His Alabama Visit Sparks Controversy between Religious Leaders
March 13, 2019 | by

Gracious Egedegbe
There's a not-so-natural tornado brewing up in Alabama following the aftermath of Donald Trump's visit to the survivors of the tornado disaster. It is as a result of the president signing bibles of survivors at a church in Alabama.
On Friday, President Trump visited the survivors of the tornado outbreak at a "Providence Baptist Church" in Smiths Station, and in the process of trying to lift their spirits, he signed on bibles.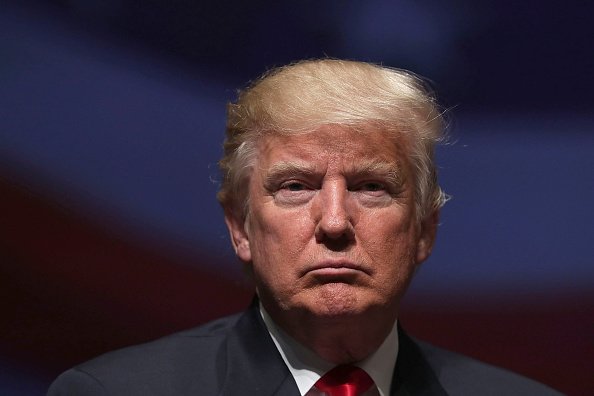 This singular act of the President has caused a stir among religious leaders from all over the country. With some divisions wholly condemning the act and others saying he could have handled the entire situation differently.
The dean of the "Southern Baptist Theological Seminary" in Louisville has said that he doesn't see anything wrong with the president signing the bibles because he was asked to do so and it meant a lot to the people.
He added that he had been asked to sign bibles, especially after preaching and does not refuse, because it means a lot to those who ask. He, however, maintains that he won't ask a politician to sign his bible.
The controversial Donald Trump is not the first U.S. president to sign on the Bible; an archived photo shows then President, Franklin Roosevelt signing the Bible his attorney general used to take his swearing in oath.
Presidents in the U.S have a long tradition of signing bibles accompanying it with a spiritual message. In 1986, Ronald Reagan signed a Bible that was sent in secret to Iranian officials.
However, not everyone seems to be "ok" with politicians signing bibles. The Rhode Island State Council of Churches' executive minister, Donnie Anderson (Rev) has reacted, saying she finds it offensive that he put his autograph on bibles. In her opinion she sees it has a "calculated political move," in a bid to woo the religious electorates.
She further stated:
"The Bible is a very important part of my faith, and I don't think it should be used as a political ploy."
Rev Dr. Kelvin Cassiday-Maloney felt the president could have signed the bibles inside the church away from all the attention. In his words:
"It almost felt like a desecration of the holy book."
The former adviser to Hillary Clinton, Peter Daou, joined in, tweeting:
"Donald. J. Trump is signing bibles. The man whose vicious and inhumane border policy violates the fundamental teachings of Jesus is signing bibles."
There were other sarcastic comments on the president's act, such as these:
"In Trump's defense, he wrote as much of the Bible as 'Art of The Deal.'"
Another sarcastic tweet:
"Donald Trump signing bibles is like Hannibal Lecter signing cookbooks."
Notwithstanding the criticisms, the president's visit has opened Alabama to the world and hopefully they would get the help desperately need.