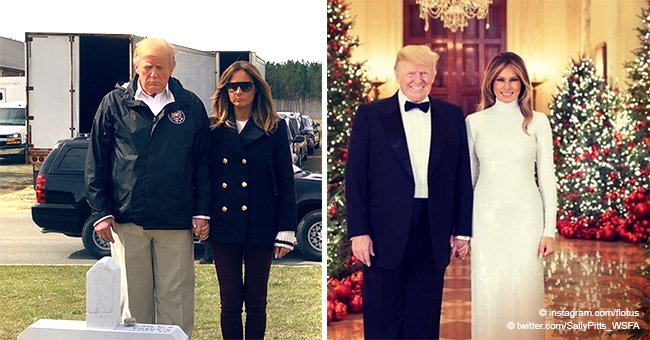 Internet Erupts with 'Fake Melania' Posts after Pics of FLOTUS Emerge in Tornado-Stricken Areas
Rumors of the existence of a "fake Melania" have been circulating on the internet for months, and now new photos have sparked an uproar from Twitter users.
The First Lady visited the site of the most recent tornado attack in Alabama with her husband, Donald Trump to pay respects to the twenty-three victims of the destructive windstorm. She left the white house casually in a burgundy trouser and an Adidas Superstar sneakers.
One Twitter user said that the "real" Melania wouldn't walk in front of Trump - then noted that she "walked off the plane" ahead of her husband. Another person described the first lady as a character in a film that scams people.
Others were also quick to point out that the so-called "fake Melania's" movements are more fluid and friendly with a user tweeting:
"I'm sorry, but there's no way that's Melania. This woman is walking and waving without Melania's signature stiffness…"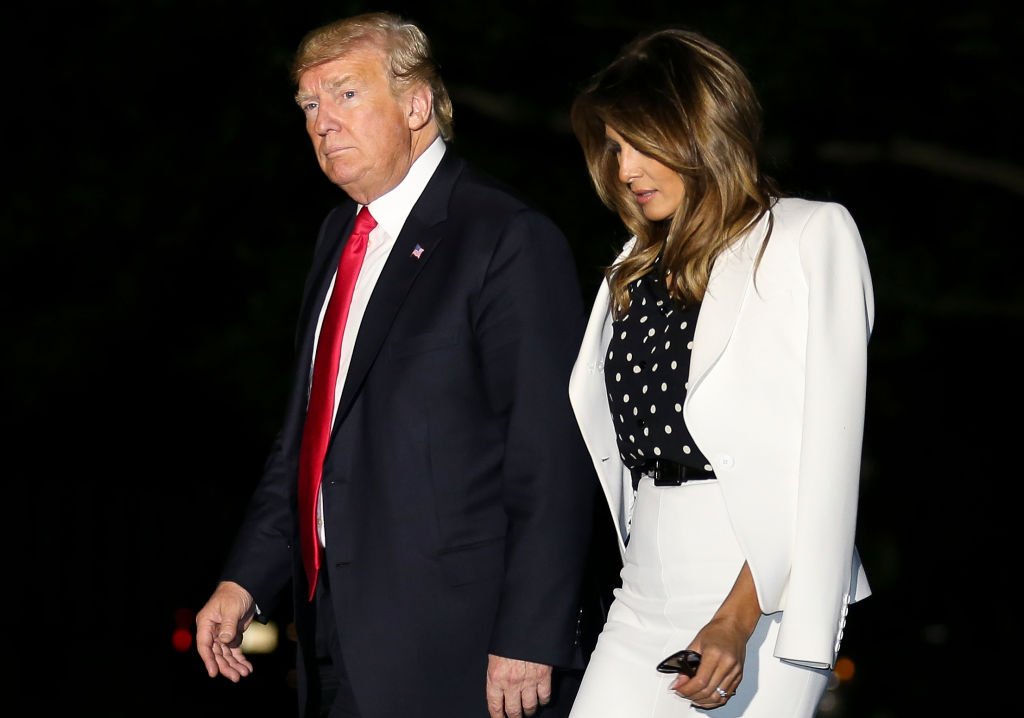 President Donald Trump and First Lady Melania Trump walk to the White House | Photo:Getty Images
Meanwhile, some have also argued that the couple holding hands in public is not only strange but further proof of a body double. This is because the 48-year-old is known to avoid Trump's attempts to grasp her hand at some events in the past.
Other social media users also reacted with explanations that support the bizarre claims while others defended the integrity of the white house. This is not the first time that conspiracy theorists have claimed Melania uses a body double in public appearances.
Social media users went into a frenzy in October 2017 after she was pictured alongside her husband as he addressed the media about a hurricane relief for Puerto Rico.
Everyone is now on the lookout for pieces of evidence that will support or debase this claim. It is clear that the internet doesn't forget and that the citizens of the country will not rest until they get to the bottom of this very intriguing case.
Please fill in your e-mail so we can share with you our top stories!