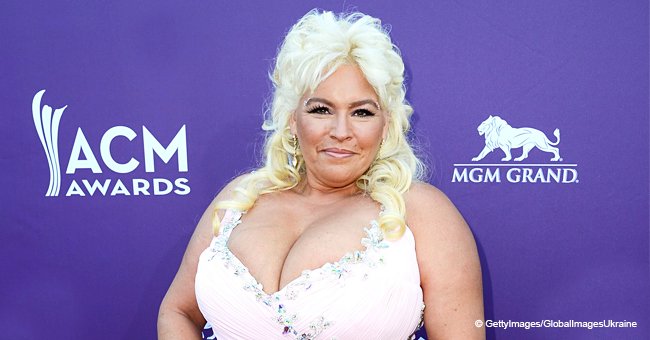 Beth Chapman Labels People Who Call Her Cancer Fake 'Losers' in an Emotional Message
Reality TV does not have famous stars as we usually see in our screens' programming, however, their stories can deeply touch the hearts of their viewers.
Beth Chapman is the wife of the Dog the Bounty Hunter program main character, although very few had stopped to pay attention to her, her role in the reality show acquired great relevance from the last year due to a sad tragedy.
The wife of Dog the Bounty Hunter has been trying to maintain a positive attitude since she discovered that her throat cancer had returned in November 2018. However, she has recently lost her temper with a follower who has decided to attack her on social media.
Apparently, the stalker hates to see how more and more people began to pay attention to Beth when she developed her throat cancer. For that reason, he has tried to convince the other followers that everything is a false story to gain popularity.
As morbid as that idea is, the fact is that Beth has been taking that attention and turning it into something good like she's been fighting in the good battle against cancer and doing what it takes to stay close and as positive as she can for her family.
Beth relies on her husband during these difficult times and often shares positive quotes and meme through her various social media accounts, to stay in a good mood and enjoy life and its pleasures.
While they have been working hard, Beth has also been looking for alternative treatments, including CBD oil, to help her while undergoing chemotherapy.
The duo is currently in the process of recording their new reality show, Dog's Most Wanted, and has been chasing "the bad guys" and bounty hunters, while Beth faces the grim prognosis of her cancer.
Beth had been diagnosed with cancer in September 2017, and the family had believed she had beaten the dread disease. However, in November 2018, Beth hospitalized again, and the news was shattering: cancer was back.
But Beth is not a woman to take such news lying down. She is home from the hospital and embracing life with her usual verve.
Please fill in your e-mail so we can share with you our top stories!