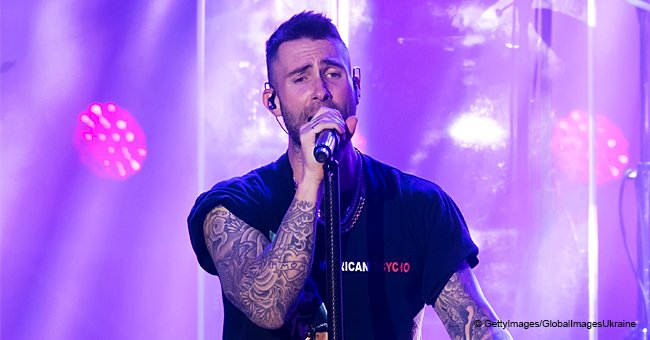 Adam Levine Performs at Lavish Indian Wedding That Reportedly Might Have Cost about $15M
The wedding of the son of Indian oil merchant, Mukesh, held on Saturday and was extravagant. The highlights of the celebration were Adam Levine's fantastic performance and the couple's dance.
Akash Ambani and his newly wedded wife, Shloka Mehta had arguably the most expensive wedding India has ever seen.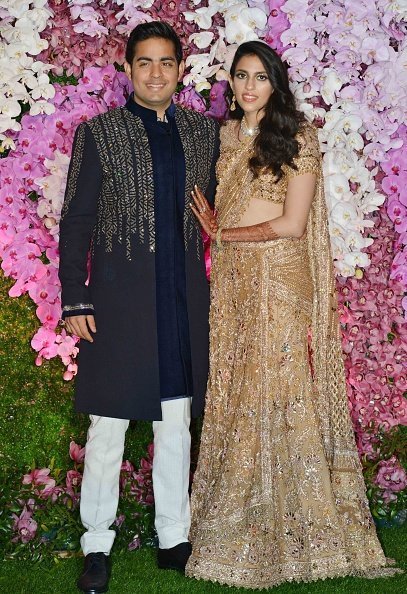 Akash Ambani and Shloka Mehta at their wedding party, in Mumbai | Photo: Getty Images
Akash's father, Mukesh, is the richest man in India and the 13th richest man in the world, according to Forbes. It was thus always expected that the wedding was going to be a blowout.
It did blow out, as the couple entertained their illustrious guests with music from Adam Levine and his band — Maroon Five.
Adam Levine performed his hit songs: "Girls like you," "Sugar," and a host of others. Meanwhile, his band performed "She will be loved." The excited couple danced along while the enamored audience watched and cheered.
The wedding had a famous list of attendees that include former British Prime Minister, Tony Blair and his wife — Cherie, Google CEO, Sundar Pichai, Coca-Cola CEO, James Quincey and a host of Bollywood Stars like Priyanka Chopra, Sidharth Malhotra, Kareena Kapoor, and Kiara Advani.
The Blairs looked delightful in their eye-catching Indian traditional Sari and bandhgala outfit. Mukesh Ambani spared no expenses as he celebrated his son's wedding.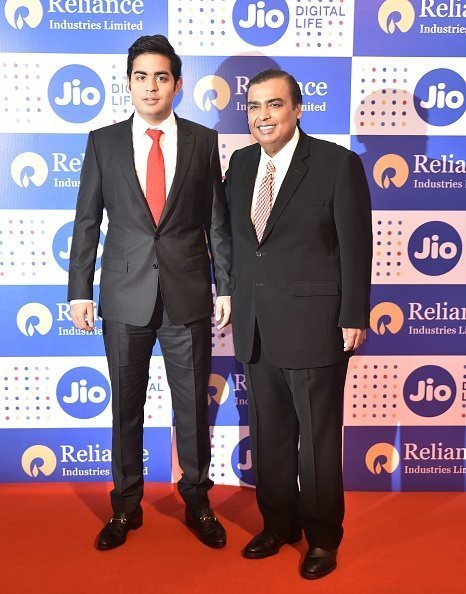 Mukesh Ambani and Akash at the 42nd AGM of Reliance Ind. Ltd in Mumbai, India. | Photo: Getty Images
The celebration started with a pre-wedding party that witnessed performances from Coldplay, The Chainsmokers, and Maroon Five in Switzerland. That event saw about 500 rooms booked for 500 guests at a luxurious Swiss hotel; the cheapest room cost $1,500.
The reception was well planned out and Adam Levine and his band stole the show with their superb music. Pictures from the wedding have been emerging with many stars appearing all gorgeous and lovely.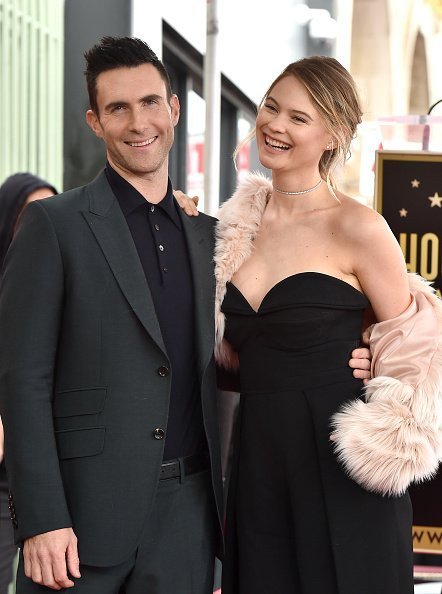 Adam Levine and wife model Behati Prinsloo at the ceremony honoring Adam Levine in Hollywood, California | Photo: Getty Images
Adam Levine's wife, Behati Prinsloo has revealed that she and her husband are not done making babies and will look to add to their family size in the future. The mother of two girls, Gio and Dusty, shared this in a recent interview with PEOPLE.
This revelation is in tandem with the thoughts of the "Girls Like you" crooner who earlier revealed to Ellen DeGeneres in 2017 that his wife would love to have many children.
Well, we have to wait and see just how many babies will come forth from the Levine Household. From performing at extravagant weddings to being a father, it seems Adam Levine has got it all covered.
Please fill in your e-mail so we can share with you our top stories!