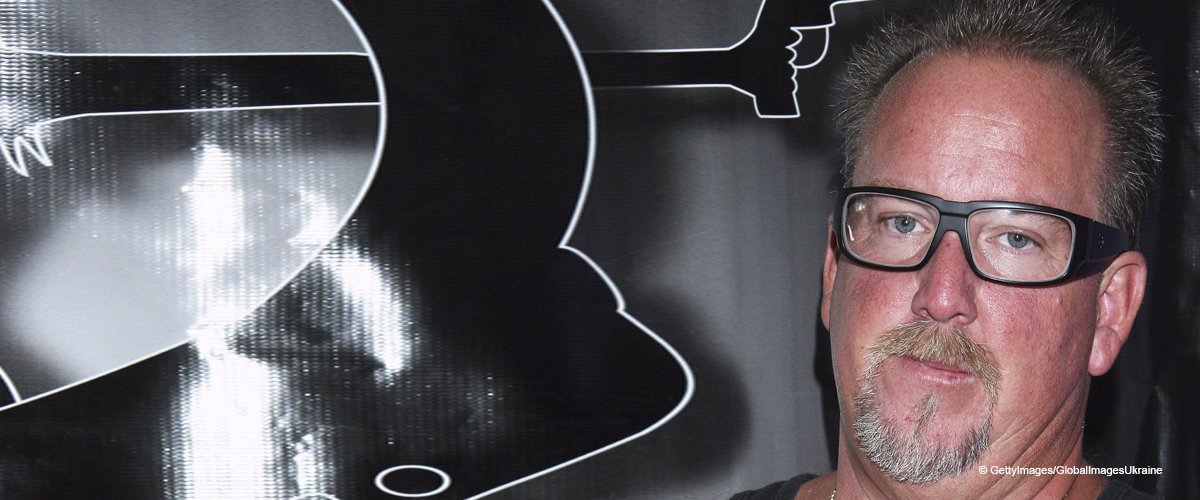 'Storage Wars' Darrell Sheets Suffers a Heart Attack, Says Prayers Would Be Deeply Appreciated
Darrell Sheets from "Storage Wars" suffered a heart attack over the weekend and shared the news to his social media.
Sheets revealed the news that he's been sick for three months just before announcing that he will be doing surgery on Tuesday. He asked for prayers from fans.
According to Sheets, he has congestive heart failure and had a "mild heart attack" on Sunday night. He shared a photo of him in the hospital bed. The post is found below.
In the picture, Sheets looked a bit drowsy as he laid down in a green gown on some pillows. His fiancee Romney Snyder is next to him smiling up at the camera. Despite his situation, Sheets also looked to be in good spirits
.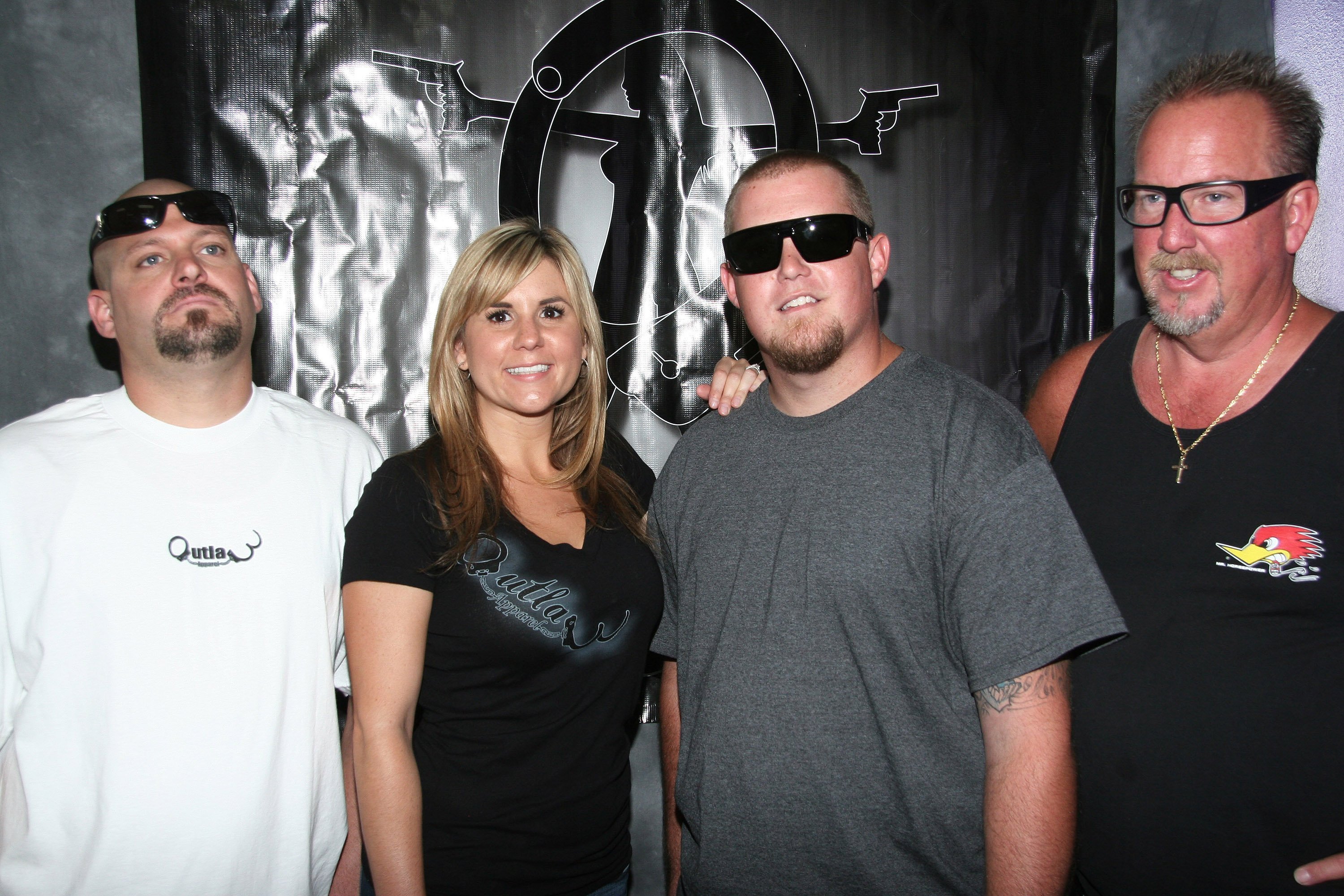 Cast of A&E Storage Wars | Photo: Getty Images
He wrote in the caption:
"Well here we go I wasn't going to say anything , but you all have been the greatest friends and fans , I've Been very sick for 3 months and two nights ago I had a mild heart attack, found out I have congestive heart failure and a severe issue going on with my lungs..."
He continued:
"Today I am having surgery so all your prayers would be deeply appreciated thank you for being there for me it's been a great ride #storagewars # Romney has been by my side through all of this she is a good woman [sic] and I love her."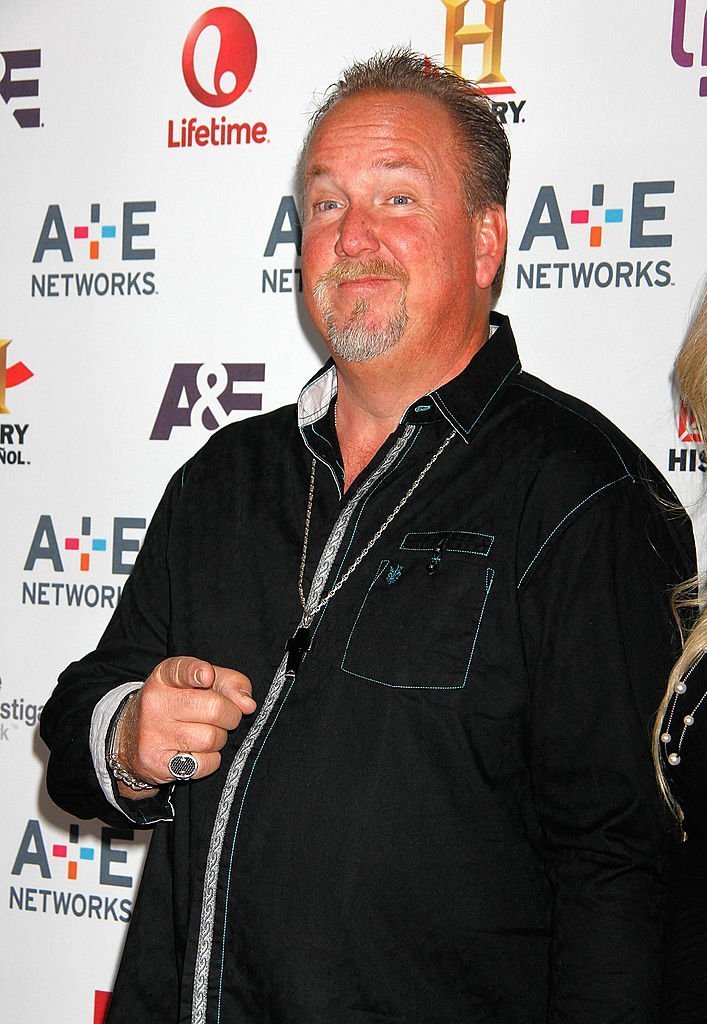 Darrell Sheets attends A&E Networks 2013 Upfront at Lincoln Center on May 8, 2013 in New York City | Photo: Getty Images
Sheets' popular show "Storage Wars" has run on A&E for 11 seasons. Known as the "Gambler," Sheets has racked up several major finds including Pablo Picasso drawings and an Abraham Lincoln letter.
Additionally, Sheets found and sold an extremely lucrative comic book collection. Even as he bids on and sells valuable scrap from storage lockers, Sheets found time to lose over 100 pounds back in 2016.
That year, he and Snyder got engaged. The horse rescue worker has been dating Sheets after having a relationship with Kimber Wuerfel. Though he's moved on, Wuerfel and Sheets have a cute story of how they met.
They were driving on a California interstate and saw each other. Sheets felt compelled to follow Wuerfel. He then placed a piece of paper with his phone number on his car window. Wuerfel made the call and they later got engaged.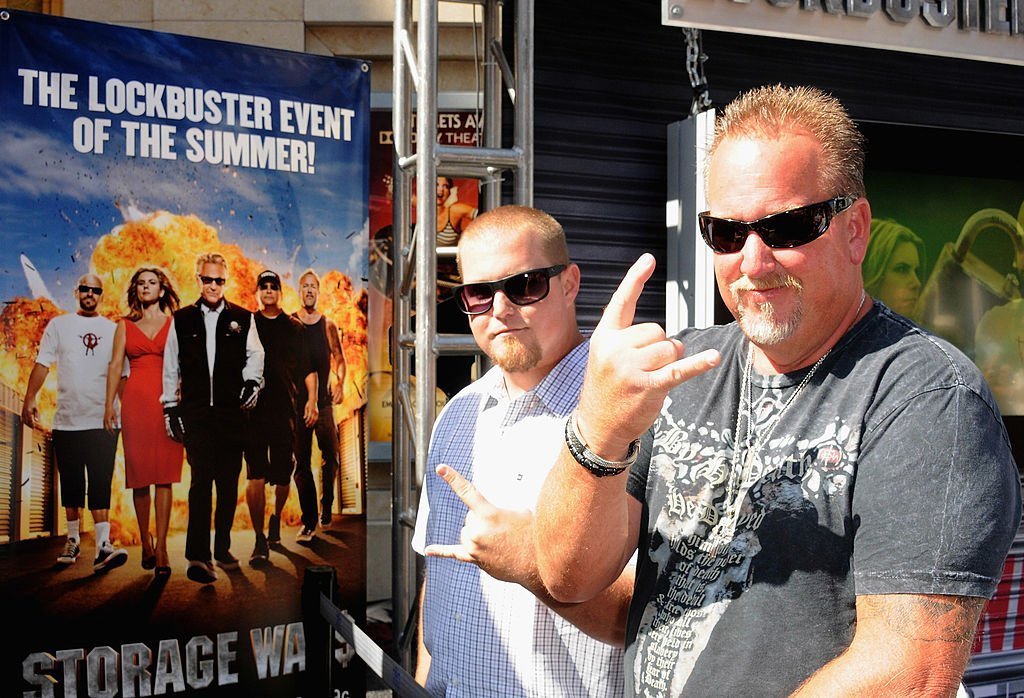 Darrell Sheets and Brandon Sheets at A&E's 'Storage Wars' Lockbuster Tour held in front of the Dobly Theater at Hollywood & Highland on June 12, 2012 | Photo: Getty Images
Sheets' new fiancee Snyder is an employee of HiCaliber Horse Rescue which rescues horses from slaughter. His son Brandon joined the show and had been on for nine seasons before he moved to Arizona to pursue a real estate career.
This means he will no longer be finding lockers worth a whopping $300,000. The find actually happened on one episode that produced a locker with works of art from Frank Guttierez. It became the show's biggest discovery.
We hope Sheets had a successful surgery and that he fully recovers and is able to return to the show. If not, we pray he moves onto something he loves just as much.
Former "Storage Wars" star Barry Weiss temporarily retired after he left the show. Known for his bubbly personality and vast knowledge of items, Weiss thought it was time to throw in the towel.
After a break from TV, he started his own reality show called "Barry'd Treasure. On it, he interviewed other adventurers and shared his collectibles with his audience.
He also went into some of the bizarre tactics he had used to get a step ahead of his competition on "Storage Wars." Eventually, Weiss ended his run on TV. We can't wait to see what comes from him next.
Please fill in your e-mail so we can share with you our top stories!