Blake Shelton Wanted to Brag about His 'Favorite' Band, but 'The Voice' Cameras Expose His Hoax
Blake Shelton was exposed on camera as he claimed a band he had no idea of was his "favorite" on the "The Voice" blind audition.
Country music artist, Blake Shelton, is one of the oldest coaches on "NBC" musical talent show "The Voice." In the sixteen seasons the show has aired, Shelton has gotten six of his team members to take home the price.
Despite the country singer's knowledge of music and coaching skills, he showed he knows little about songs outside his genre, and the cameras were there to capture the moment.
Patrick McAloon is the contestant the "Austin" singer was trying to impress when he made his hoax. McAloon performed "Runaway Train," a song by "Soul Asylum," an indie band, and what followed was a series of discussions that the award-winning country singer tried to keep up with.
High key ready for tonight. 😍

Which Coach wins best dressed in your book? 🤔 pic.twitter.com/7Ld5QiOyMt

— The Voice (@NBCTheVoice) March 4, 2019
During the contestant's performance, the 42-year-old was the first to turn his chair around, followed by Adam Levine, John Legend, and Kelly Clarkson.
John Legend pitched the singer to join his team, commenting on his ability to control his high notes and shot down Levine when he tried to cut in. The "Maroon 5" leading man picked up after John Legend, pointing out the fact he and McAloon had similar taste in music and confirming the song was by "Soul Asylum."
At this point, Blake leaned close to Clarkson whispering:
"Kelly, what is the name of the band? Soul what?"

"Asylum," she replied.
Shelton then turned his attention to the singer, announcing the band was one of his favorites, to which Adam shouted it was not true.
Although the father of one could not have heard what Blake said to Clarkson, he has been with him the longest and knows his fellow coach is not a fan of alternative rock music. The hoax was not missed by the home audience who took to Twitter to call out the country artist.
Shelia West — @sheliaW23484205 — tweeted:
"Soul Asylum, really Blake, you thought you could pull that off."
Soul Asylum really Blake you thought you'd pull that off @blakeshelton #VoiceBlinds

— Shelia West (@SheliaW23484205) March 5, 2019
Richard — @alltvallshade — said:
"Blake slays me, asking Kelly who soul asylum was, then claiming they are one of his favorite bands."
Blake slays me. Asking Kelly who Soul Asylum was, then claiming they're one of his favorite bands. #TheVoice #VoicePremiere

— Richard (@alltvallshade) March 5, 2019
Shelton and Levine are always clashing in their role as coaches, as they try to get the best talent at the auditions. One of such cases is Selkii, a South African. She performed a beautiful cover of Macy Gray's "I Try" with her jukebox, and the two judges vied for whose team she'll be on, with both of them trying to appeal to her origin.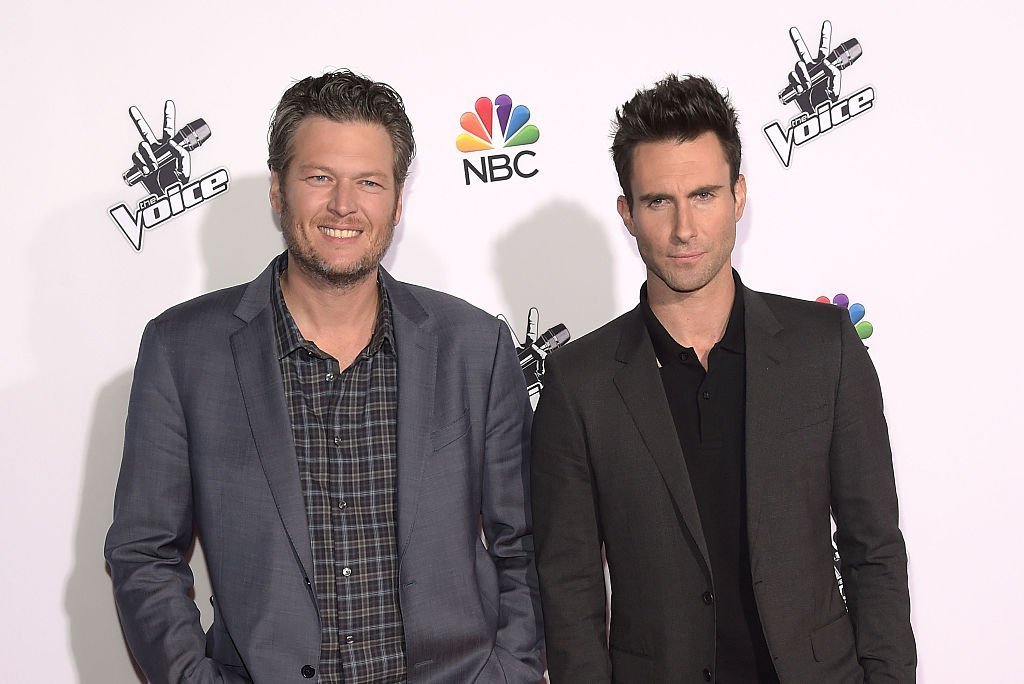 Selkii's audition video did not show who she chose, but we know the country icon would love to open for her someday at a concert in South Africa. McAloon joined "Team Adam" and will be coached by the rock artist.