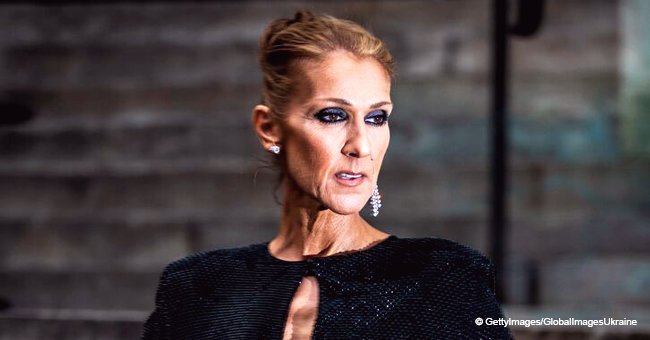 Céline Dion's First English Interview Gave a Glimpse into Her Huge Family: Where Are They Now?
In a throwback video from the CBC Archives, a young girl named Celine Dion had her first English interview.
The year was 1983 and Celine spoke in broken English of her massive family and her hopes of becoming a famous singer. She was 15 years old at the time, and her wheel of fortune had already got set in motion.
Born in Quebec on March 30, 1968, Celine entered a world of music and a big family with 13 siblings. Her mother, Therese Tanguay married her father, Adhémar Dion when she was very young.
In spite of a busy and big family, Therese carved out the time to become a famous TV personality hosting her own culinary show. However, Therese had a great love for music and often wrote songs with some of Celine's older siblings.
When Celine was five years old, she made her singing debut at her one of four brothers' wedding in 1973. Although not currently married, Michel used to sing and perform back in the day and was part of a band called The Show in Québec.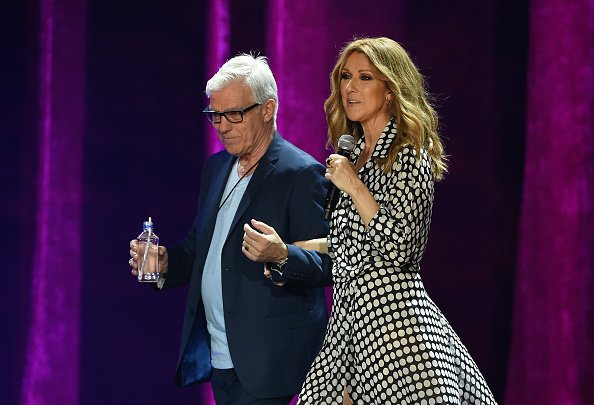 Michel Dion escorts his sister, Celine Dion, onstage at The Colosseum at Caesars Palace on August 27, 2015, in Las Vegas, Nevada. | Photo: Getty Images
Seven years later it was 66-year-old Michel that sent Celine's future husband, René Angélil a recording of her singing which ultimately led to Celine's dreamt about life of fame and love.
Celine's brother Jacques, on the other hand, helped her write her first song, "Ce n'était qu'un rêve," and was the same song Michel sent to René Angélil. A few days ago on March 10 Jacques celebrated his 64th birthday and still performs his own music on occasion.
Paul Dion turns 57 on April 3 is not involved in the music side of things and manages their mother, Therese's charity foundation.
The legendary singer's remaining brother is the only one of the 14 siblings that is not alive anymore. Tragedy struck for Celine when René Angélil died of cancer in 2016. The death of her brother Daniel followed two days later, also from cancer.
While still alive, Daniel had a show with two of his sisters, Chislaine and Claudette. 61-year old Chislaine is a happily married singer who performed as a back-up singer on several of Celine's albums.
Claudette also dedicated her life to singing, married life and motherhood. Throughout her career, the 70-year old mother of four released seven studio albums and still perform all over Canada.
Of Celine's nine sisters, Pauline is the closest to her in age, but the 57-year-old is also the one who manages Celine's fan club and events.
Big sister to them all, Denise turned 72 years old last August, and much like her mother, Denise decided to have a big family of 8 with husband, Yvon Daudier. Clement, a year younger than Denise, is a businesswoman and owns a golf course, "Le Mirage" and has four children.
69-year old Liette tragically lost her daughter Karine aged 16 to cystic fibrosis in 1993, a year before Celine married René.
In 2016, the same year René and Celine's brother, Daniel died from cancer, Liette's husband Guy Poirier got diagnosed with cancer, but he is currently in remission and declared cancer free.
65-year-old Louise is the only sibling that prefers to lead a private life with her husband Pierre Tremblay and three children. Linda is believed to be the one who takes care of Celine's children when she is on tour, but sadly have no children of her own due to health issues.
The iconic singer is very close to her sister Manon, who works as her personal assistant. The 58 -year old also has no children and lives with her longtime partner Gilles Hacala.
Cancer is a recurring theme that's had an impact on Celine's life. Her father, Adhémar died in 2003 after a battle with cancer, years later in 2016, she lost both her husband and a brother to cancer within days from each other.
Later the same year her one sister's husband got diagnosed with cancer as well but is currently cancer free.
Those wanting to know more on Celine's early life, won't have to wait long. Her second biographical film directed by Marc-André Lavoie is currently in the making.
"Celine Before Celine" will focus on the singer's life growing up before she became famous.
Please fill in your e-mail so we can share with you our top stories!