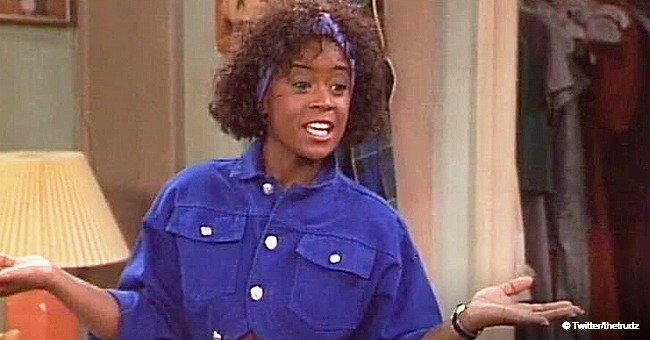 Remember Kim Reese from 'A Different World'? She Still Enjoys Acting and Looks Beautiful at 58
Charnele Brown is better known for her role as Kim Reese in the groundbreaking '90s sitcom, "A Different World." These days, she's passing down her knowledge of the entertainment industry to newcomer actors, but she also enjoys acting from time to time.
The 58-year-old beauty started her career on Broadway, and she describes herself as a "theater kid." Brown was the first American to join the cast of the South African musical "Serafina!" and just when the company was getting ready to embark on a tour around Africa, she decided to stay back and move to L.A, where she eventually landed the role on "A Different World."
In the series, Brown gave life to the overachieving medical student and Whitley's roommate, Kim Reese.
Alongside her castmates, Jasmine Guy, Dawnn Lewis, Kadeem Hardison, Cree Summer and more, Brown became part of a groundbreaking show that touched on social issues that were foreign on black TV at the time, like drug addiction, pregnancy, racism, politics, and more.
After the last season of the show in 1993, Charnele went on to make appearances on series like "Martin," "Living Single," "Girlfriends" and "My Wife and Kids."
But going back to her passion for theater, Charnele expander her talent and started working behind the scenes, producing and writing stage plays, and taking on the stage from time to time.
She's also the founder of the Charnele Brown Acting School, located in Houston, Texas. There, Brown makes sure to teach people of all ages the techniques they need to go out into the entertainment world with confidence and aplomb.
As a teacher, Brown makes sure to let her alums know that she's not a miracle-maker. The only way she can teach technique, she said, is if the person already has a talent instilled by God in them. And added:
"I can only enhance what you have; I can't teach you how to act. It has to be your purpose."
Charnele has also been candid about her views on modern shows, especially when it comes to reality television. "Twenty years ago if someone had told me we love to see black women on TV backbiting and fighting, I would have laughed in their face," she told Houston Style Magazine. "Now we have to bring back the wholesomeness in television. We can bring back dignity through reality TV."
According to her IMDB, Brown has a few projects coming up. Including "Coffee Pot," where she's a writer, and "Broken Heroes," and "Hindsight," where she's listed as part of the main cast.
Please fill in your e-mail so we can share with you our top stories!