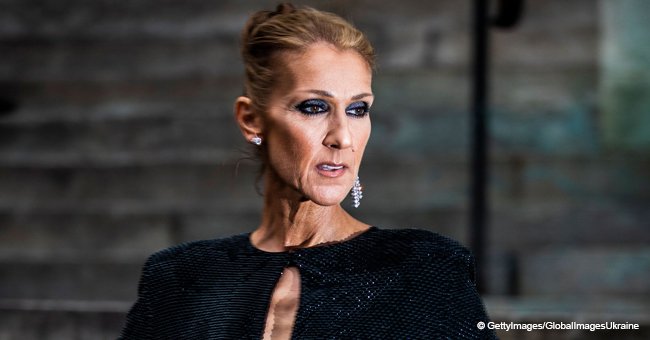 Céline Dion's Grownup Son Turned 18 This Year, and He's an Aspiring Rapper with Plenty of Songs
Celine Dion could not be more proud of the handsome young man her older son became; the one who was only a child yesterday is an 18-year-old now.
René-Charles Angelil has grown up and has become a man overnight, as shown by the photos he shares on his social media where he appears practicing activities like any other high school student.
On his own Instagram René-Charles can be seen with his friends playing hockey, golf, and even enjoying behind the scenes with Drake and Rihanna, which shows that it's hard not to be cool having a superstar for a mother.
René is not just a hockey fan, he also seems to have inherited his mother's musical talent. Surprisingly, the young man is a rapper known as Big Tip, and he has published numerous songs on a SoundCloud account.
His songs reached the top of the Canadian R & B charts of SoundCloud last year and the young man confesses that it was not until that moment that he told his mother that he was making music.
"I played it for her for the first time [in 2018]. I just felt like keeping it on the low. But she loved it. She was just kind of stunned at first because she'd never heard anything from me. It was kind of a weird conversation: 'Ma, I'm No. 1 and No. 2 on the charts right now.' She was like: 'Why didn't you tell me first?' But she's very supportive of my passion for this."
Although it would have been much easier to ask his mother for help since the first time he wanted to enter the world of the music industry, René wanted to show that he could do it on his own. For this and other reasons, his mother can't help but feel very proud of him.
The Grammy winner recently shone during the special tribute on TV for Aretha Franklin playing "A Change is Gonna Come". Celine looked wonderful wearing a black and yellow outfit.
The vocal performance of the 50-year-old singer was impeccable, making the audience enjoy a version of the success of Aretha Franklin's 'A Change is Gonna Come' in the celebration for the Queen of Soul Aretha! A Grammy Celebration, on March 10.
Please fill in your e-mail so we can share with you our top stories!