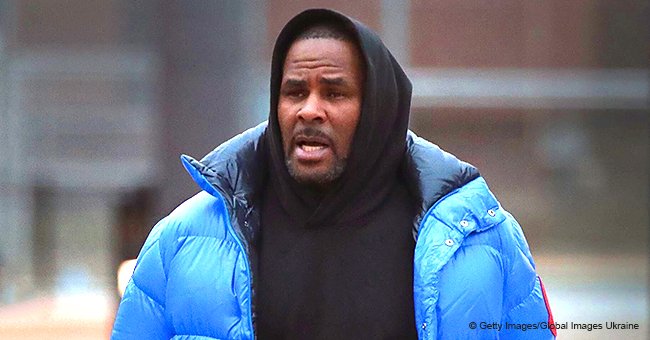 TMZ: Police Officers Rushed to R. Kelly Home Following Mass Suicide Tip That Turned out to Be False

A concerned neighbor from Chicago called 911 to report a mass suicide that was supposedly happening in R. Kelly's home, which turned out to be false.
On Tuesday afternoon, cops rushed to the Trump Tower Chicago after an anonymous caller revealed that Azriel Clary and four other women who were victims of a suicide pact were supposedly carrying it out in R. Kelly's home.
According to TMZ, police officers left the scene after conducting an inspection on the singer's unit, where R. Kelly's attorneys assured them that everyone and everything was fine.
After a thorough review, it turns out that the call came from the National Human Trafficking Hotline, and was a bogus call as R. Kelly was meeting with his attorneys for two hours prior to the appearance of the cops.
R. KELLY'S LIVE MELTDOWN
Recently, R, Kelly had a meltdown while being interviewed by Gayle King, losing his cool in front of the camera out of frustration.
The R&B singer grew more and more upset as the interview progressed, even looking directly into the camera, screaming, and standing in front of King, who remained seated, calm, and cool. Throughout the entire thing, Kelly angrily lashed out on the host and denied all claims against him. At one point, he yelled:
"Stop it! Y'all quit playing! I didn't do this stuff. This is not me! I'm fighting for my [expletive] life! Y'all killing me with this [expletive]! I gave you 30 years of my [expletive] career!"
The entire time, Gayle remained composed, which caught the attention of celebrities and users from all over the world, praising her for her composure during such a heated interview.
R. Kelly is currently facing ten counts of sexual assault on four victims, three of which were underaged during the incidents.
Please fill in your e-mail so we can share with you our top stories!