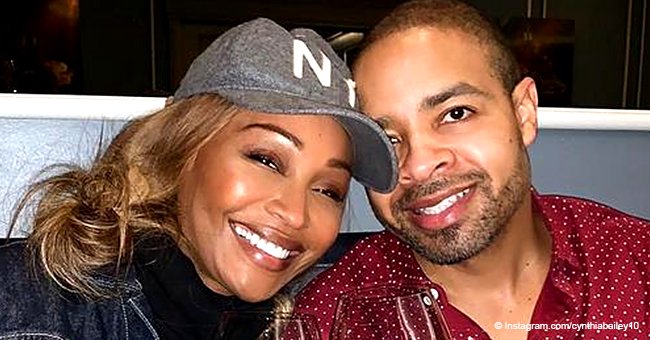 'I Want to Marry This Man,' Cynthia Bailey Makes Prediction on Her Wedding Date with Boyfriend
Cynthia Bailey is head-over-heels-in-love, and she's certain that she and her boyfriend will end up married in the future. In fact, she even predicted when they'll be getting married, showing just how keen she is on marrying her man.
Cynthia has been dating Mike Hill for almost a year now, going public with their relationship in August 2018. Seven months later, she is sure that he is the man she wants to marry.
On a recent guesting on "The Real," Cynthia announced that she was finally ready to give marriage a second chance after her messy divorce that was shown on reality television. According to Bailey, marriage is definitely in her future.
When Loni Love asked her if she had a date set for the wedding, she responded saying that she's not in a rush. When Mike and God are ready, that's when they get married. While she said that she's willing to wait, she also predicted that both Mike and God would be ready by next year.
"Well, I want to marry this man. I love this man. We have time. When Mike is ready and when God is ready, that's when we will get married. However, I do predict that Mike and God will be ready sometime next year. Praise God! You know it's crazy, we talk about it all the time. I've been married before, Mike has been married before. We have kids already, we're enjoying the process."
Cynthia found love again thanks to her good friend, Steve Harvey, who claims it was he who made their relationship happen. After her failed marriage, she went on the "Steve Harvey Show" to try and get the TV host's help to find her a new man.
Steve then helped her by screening three eligible bachelors within her age group, she ended up choosing Mike Hill, a sportscaster for Fox Sports 1. Due to the success of their relationship, Steve Harvey wants to somehow give himself a pat on the back for making it happen.
It seems Harvey's matchmaking skills are on-point, as Cynthia and Mike's relationship turned out to be one destined for marriage. With their predicted marriage date in 2020, we will now have to wait and see whether or not Cynthia's prediction was correct or not.
Please fill in your e-mail so we can share with you our top stories!