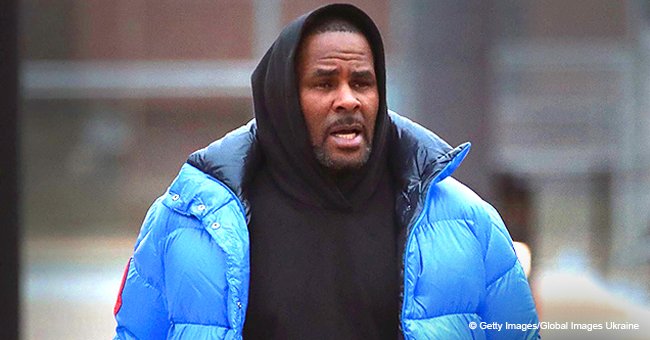 'He Tried to Break Me,' R. Kelly's Girlfriend of 9 Years Details Abusive Relationship with Singer

R. Kelly's ex-girlfriend, Dominique Gardner, finally decided to speak out against what she experienced, eager to finally "give her truth."
Dominique Gardner, 27, was one of R. Kelly's girlfriends for nine long years. For some time during their relationship, she was one out of SIX women living with the singer. She appeared on the controversial docuseries "Surviving R. Kelly" on two episodes, where her mother, Michelle Kramer, tracked her down to a hotel room in Los Angeles where she convinced her to leave the singer's "cult."
Gardner revealed that she did not watch the documentary at all, saying that she's lived it.
"What's the point of seeing it when I lived it? People are using it as entertainment, when it's not entertainment for me, you know?"
After reuniting with her mother last year, Gardner eventually returned to Kelly after three days and stayed with him for two more weeks until finally walking away for good. She now lives in Chicago, working and saving up to live in her own apartment.
"I would probably still be there if he would have let me go to my little brother's graduation. I'd still be there, but, when he told me no . . . I'm, like, 'What is wrong with you?' You don't let people see their families, I guess, because we might realize how much freedom and happiness we have out there with our families."
GARDNER'S LOVE FOR KELLY
Although she walked away from Kelly, Gardner said that she "loved him to death." However, she acknowledges that he needs help. She explains that she wouldn't call what Kelly did to her "brainwashing," but it was more like he wanted complete control over her life. When he didn't get what he wanted, he tried to "break her."
"I couldn't be broken. He wanted that control over me, and I wouldn't give him that power. So, he figured, like, If I don't give her food, she'll come around. Nope. I'd rather die than come around and give you my soul."
During the time she lived with Kelly, Gardner revealed that those living with the singer included Joycelyn Savage and Azriel Clary, who still live with him until today.
POLICE RAID R. KELLY'S HOME
Earlier this week, a 911 call was placed by a concerned Chicago citizen after a mass suicide was allegedly about to take place in R. Kelly's home. On Tuesday afternoon, cops flocked to the Trump Tower Chicago after the anonymous caller revealed Azriel Clary and four other women were about to take part in a mass suicide after doing a pact.
After a thorough review, it turns out that the call came from the National Human Trafficking Hotline, and was a bogus call as R. Kelly was meeting with his attorneys for two hours prior to the appearance of the cops.
Kelly is currently facing ten counts of sexual assault on four victims, with three of them being minors during the time of the incidents. He is now out on bail and is set to face the court again soon.
Please fill in your e-mail so we can share with you our top stories!