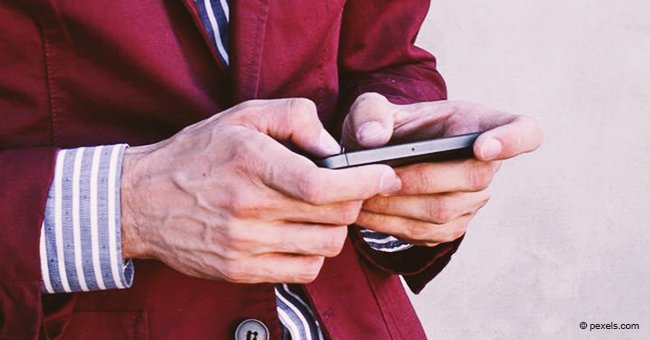 Teenage Son Accidentally Texted Mom That He Has an 'STI' and Her Reaction Is Hilarious

For the collective skill and talent of cellphone developers, autocorrect is probably the most genial feature of them all. It has caused a variety of hilarious situations and brightened up many days. But one particular autocorrect had two mothers reacting very differently.
18-year-old Brogan struggled with something many have experienced before, and half shared it with his mum for understanding and maybe even remedy or two. "Mum I've got a STI," he texted.
Who knows what went through his mum, Elaine's head when she read the text and replied:
"Is it any wonder the way you bang the birds, the doctor can treat most things, son. Make sure you get it treated and take the whole course of meds you're given! Now let it be a lesson and use condoms son, a still love you xxx."
Dylan asked his Scottish mum how to get rid of his STI rather than just telling her like Brogan did his mother and wrote, "I've got an STI. Any suggestions on how to get rid of it?" It didn't take long for Dylan's mum to reply, "Honestly? What you got son?"
At this point, both Dylan and Brogan realized that something went horribly wrong during their texts. They contracted a type of eye infection called stye and autocorrect thought that their mothers should think they have a sexually transmitted disease instead.
Dylan's mother was probably very relieved when she realized he didn't have an STD through his abrasive response after she made an inquiry to which part of his private parts he had the STI, "Wit ya pedo it's under my eyelid [sic]."
Brogan's mother, Elaine found out what he was trying to tell her when he only replied to her text with a picture of his stye infected eye, probably at a loss for words.
But sometimes it is not the autocorrect feature that gets lost in translation; it's us. Texting is almost like a language of its own, ever-evolving with associations and acronyms and abbreviations that come and go.
If you don't text or IM regularly, the meaning of some things can pass you by, or even the conversation, or both. One mother came across abbreviations she was unfamiliar with and asked her daughter what they meant:
For some people the very basics of Instant Messaging Platforms are foreign, and the understanding of its workings are therefore lacking. That led to a very entertaining exchange between a mother and her child:
There can be so much humor in the unintended and the misunderstood. On an interesting note, recent studies showed a fair difference in men and women's approached towards STI's. Researchers also explored the "gender gap" with some surprising results.
Please fill in your e-mail so we can share with you our top stories!