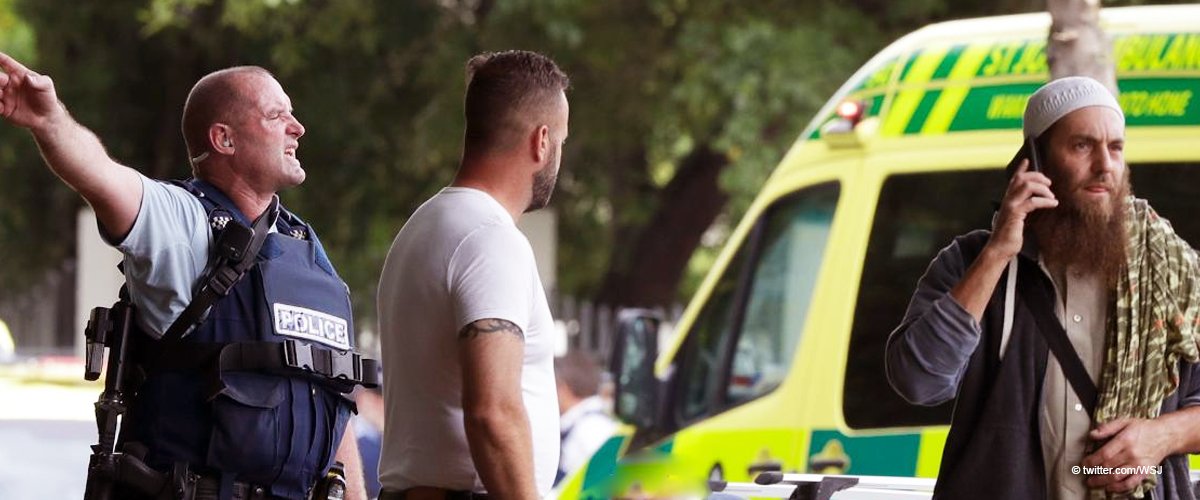 Update: Death Toll Rises to 49 & One Man Charged with Murder In New Zealand Terrorist Attack

The death toll of the coordinated terrorist attacks on two New Zealand mosques has risen to 49 people. One person has been charged with murder.
Reports state that at least 49 people have been killed and 20 seriously injured after gunmen opened fire in two mosques in the New Zealand city of Christchurch on Friday. The shooting is considered to be a coordinated and unprecedented attack which left the peaceful nation in shock.
New Zealand's Prime Minister Jacinda Ardern called the incident a terrorist attack in a press conference. She went on to say the suspects held "extremist views" that have no place in New Zealand or the world.
Forty-one people were killed when gunmen stormed into the al Noor mosque on Deans Avenue. New Zealand's Police Commissioner Mike Bush also revealed that seven people died at the Linwood mosque on Linwood Avenue, and one person died from their injuries in hospital.
Both mosques are in Christchurch's city center. Police have placed the two locations on lockdown until further notice. 48 patients, including young children, with gunshot wounds, were admitted to Christchurch hospital for treatment.
New Zealand Police Commissioner Mike Bush had previously revealed that four people were taken into custody. Police do not believe there are any other suspects but were still investigating the incident.
Bush now confirms that a male in his late 20s has been charged with murder. He will appear at the Christchurch court on Saturday morning local time. Police also revealed that one of the four people apprehended at the scene was in possession of firearms, however, police believe they might not have been involved in the incident.
Two others were also arrested in possession of firearms but police are still trying to understand their involvement in the incident.
Two improvised explosive devices were also found attached to vehicles nearby. Bush revealed they were "made safe by the defense force." He added that "this goes to the seriousness of the situation."
Bush went onto say the police do not believe the incident was contained to Christchurch and urged "anyone who was thinking of going to a mosque anywhere in New Zealand today not to go. To close your doors until you hear from us again," he said.
Please fill in your e-mail so we can share with you our top stories!