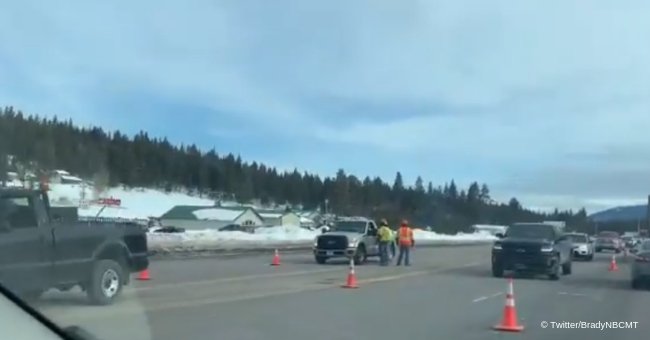 Montana Shooting Leaves 1 Dead and 3 Others Critically Wounded

On Friday, a Montana Highway Patrol Trooper investigated a shooting and was injured in the process.
Wade Palmer was called out to investigate after a driver of a Cadillac Escalade opened fire on a pickup truck in Missoula. Two civilians were injured.
Casey Blanchard, Shelley Hayes, and Blanchard's mother Julie were driving to pick up friends when the shooter opened fire.
All three sustained multiple gunshot wounds but unfortunately, Hayes, the back-seat passenger, succumbed to her injuries.
Authorities tracked the 29-year-old suspect down to Evaro, a small town approximately 10 miles from Missoula.
He shot at the officers, injuring the 35-year-old Palmer. Another trooper arrived and found Palmer wounded in his patrol car.
Palmer was rushed to the nearest hospital for emergency medical attention. He will then be transported by helicopter to the Salt Lake City hospital. His condition remains critical.
Authorities locked down the U.S. Highway 93 when the shooter, Johnathan Bertsch, fled again and arrested him at approximately 6:15 am, after a night-long search.
He is currently being held at the Missoula County Detention Centre and will be charged with deliberate homicide and three counts of attempted deliberate homicide.
Please fill in your e-mail so we can share with you our top stories!