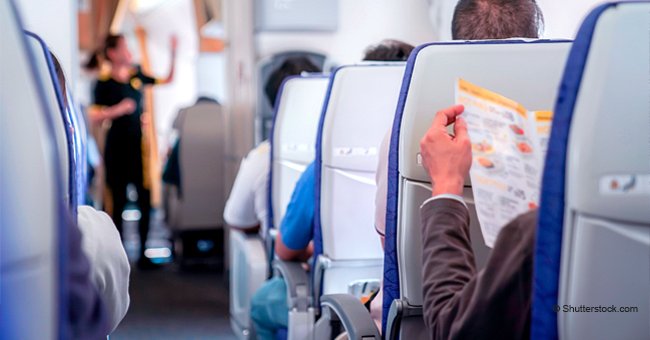 Rude Lawyer Insults Hostess on a Plane
This clever flight attendant found a way to avoid confrontation with a rude and pretentious passenger while at the same time teaching him a lesson on how not to treat others.
Airplanes are a place where people's worst attitude problems surface, and flight attendants have to deal with all of this while making their best effort to keep a smile on their faces.
The Laugh Bible shared this hilarious story of an obnoxious passenger who threatened a plane hostess with making her life "a living hell," and the genius payback she gave him.
A lawyer boarded an airplane in New Orleans with a box of frozen crabs and asked a stewardess to take care of them for him.
She took the box of crabs and said, "No problem Sir, we'll put it in the crew's freezer."
The man raised a finger at her and said, "Oh, you say 'no problem' now, but I'm holding you personally responsible to keep this box frozen and intact.
"I'm a lawyer at a big firm, and if this box thaws even a bit, I'm going to make your life a living hell. So don't you 'no problem' me – if anything happens, you're gonna be the one who has a problem, not me."
Needless to say, the stewardess was annoyed by his behavior. But she just nodded and loaded the box into the plane's freezer.
Shortly before landing in New York, she used the intercom to announce to the entire cabin, "Attention passengers, we are about to land. But first, would the man who gave me the crabs in New Orleans please raise your hand."
Not one hand went up… so she took them home and ate them.
While the above is a fictional story created to make you laugh, there are very similar cases in real life on which flight attendants witness the most unthinkable behavior for an adult person.
In September 2018, a New York state government employee was caught on video as she verbally attacked a mother with a baby and a crewmember that tried to calm her down.
The hostile woman tried to use her position of power to intimidate others and ended up kicked out of the flight and suspended from her job.
Please fill in your e-mail so we can share with you our top stories!